3 March 2013 Edition
Frank Boyle, Knockatallon and Roslea
Fógraí Bháis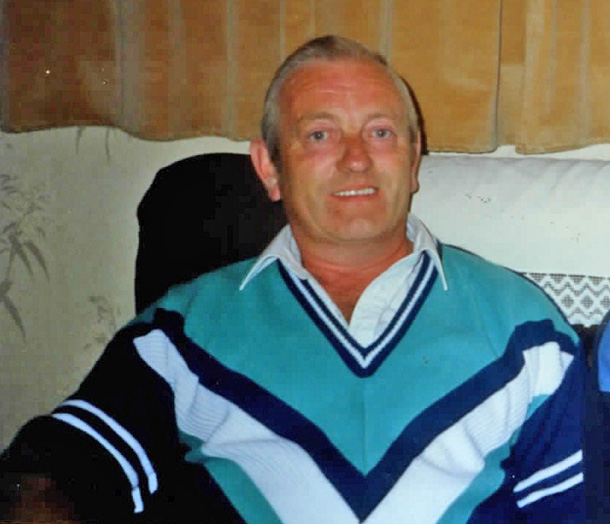 "We have lost a good friend, a dear comrade and an honourable man in every way. But our loss is nothing to Bernadette's great loss and to her especially, on behalf of all here gathered, I extend our heartfelt sympathy and our solidarity always."
THE death occurred on New Year's Day, 1 January, of lifelong republican Frank Boyle of Knockatallon, County Monaghan. 
A native of Roslea in County Fermanagh, Frank and his wife of 40 years, Bernadette Maguire, a native of Knockatallon, settled in that staunchly republican north Monaghan community. 
Frank celebrated his 68th birthday on 19 December past. Though he had successfully faced the challenge of prostate cancer last year, his health concerns resurfaced in September. Following hospital stays in Monaghan, Cavan and St Luke's he returned home on 5 December where he enjoyed his last birthday and Christmas. On New Year's Eve his condition deteriorated significantly and he passed away peacefully on the morning of New Year's Day. 
Frank's Tricolour-draped coffin was flanked from his home and at St Jospeh's Chapel, Knockatallon, and afterwards at Urbleshanny Graveyard at Scotstown by a republican guard of honour. 
A tribute to Frank's service to the republican cause was paid at his graveside by Sinn Féin Dáil Deputy Caoimhghín Ó Caoláin . 
"We have lost a good friend, a dear comrade and an honourable man in every way. But our loss is nothing to Bernadette's great loss and to her especially, on behalf of all here gathered, I extend our heartfelt sympathy and our solidarity always."
The sympathy of all republican activists throughout Ireland is extended to Bernadette and to Frank's brothers Joe, Pat, Tom and Eddie and his sisters Lily and Margaret. 
I measc Laochra na hÉireann go raibh a anam dílis.