3 March 2013 Edition
Government votes down Bill to tackle mortgage distress and social housing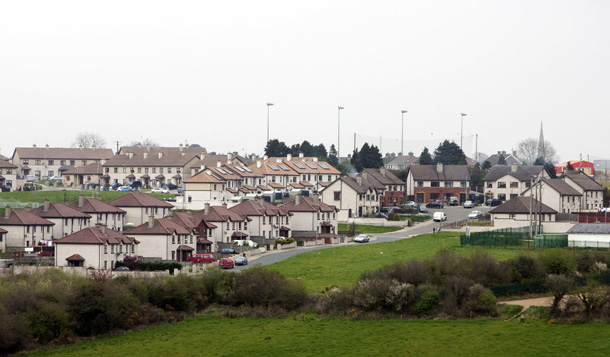 115 mortgage holders are falling into distress every day
THE Fine Gael/Labour Government has voted down a Bill from Sinn Féin Housing spokesperson Dessie Ellis to protect people in mortgage distress and to force the Government to make more social housing available to the almost 100,000 people on the social housing waiting list.
Speaking during the debate on the Bill, Pearse Doherty (Finance) said it is time for the Government to "get real" on mortgage distress with 115 mortgage holders falling into distress every day.
"These figures don't show how much the real domestic economy is missing out on as mortgage holders cut back on spending each month to ensure they can afford their mortgage payments," he said.
The Bill also called for the Personal Insolvency Bill to be revisited to allow an independent panel to have the power to force lenders into signing up to arrangements which prioritise the saving of the family home.
Doherty hit out at plans to introduce the Family Home Tax and water charges. "We're living through a mortgage crisis and this government is taxing the roofs over these families' heads and the water that they live on."
Instead of voting in favour of the motion, the Government proposed an amendment which gutted any real meaning and instead praised Fine Gael and Labour over their handling of the mortgage crisis.