3 March 2013 Edition
Peter Canavan and Tyrone remember Aidan McAnespie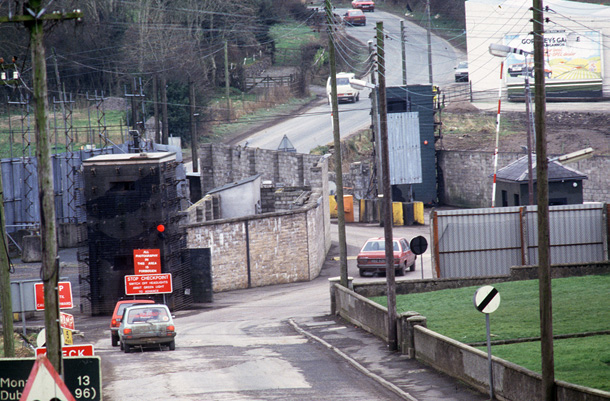 "A chairde, the game is not yet over but we are well on the road so we must stick at the project and remain united."
A CANDLE-LIT commemoration has been attended by more than a thousand people at the spot where Aidan McAnespie was shot dead by a British soldier 25 years ago at the Aughnacloy military checkpoint in County Tyrone as he walked to a GAA match.
Aidan's sister. Eilish Mc Cabe, who tirelessly fought for truth and justice and his mother Lizzie (both deceased) were also remembered on the night.
Seán McAnespie, brother of Aidan, briefly addressed the crowd to convey the family's heartfelt thanks for their ongoing support.
The main speaker of the evening was Tyrone GAA stalwart and current Fermanagh manager Peter Canavan.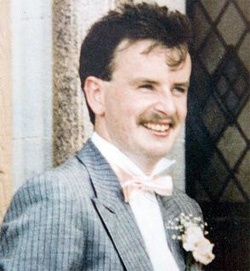 On 21 February 1988, 24-year-old Aidan McAnespie was shot dead, in broad daylight, less than 300 yards from a permanent British Army/RUC checkpoint in the town.
At the cross that marks the spot where Aidan fell, a commemoration chaired by Mayor of Dungannon & South Tyrone Phelim Gildernew heard Gerry Cunningham sing his composition, The Ballad of Aidan McAnespie.
Peter Canavan remembered the experiences of GAA fans at the British Army checkpoint in the 1980s when supporters and players would be regularly detained and taunted by soldiers.
"Tyrone has had a lot of success at All-Ireland level in the 1990s and during the past decade," Peter noted. "Rather than being stopped at the checkpoint, we now stop with the silverware at the spot where Aidan was killed, to reflect and take extra satisfaction from knowing that he would be proud.
"Nationalists are in government and making decisions on an equal basis in the Six Counties and in other parts of the island.
"A chairde, the game is not yet over but we are well on the road so we must stick at the project and remain united."
Following the commemoration, people visited an exhibition about Aidan's life. On Saturday afternoon, a tribute match between Kileeshil and Aghaloo was also held in memory of Aidan.