3 March 2013 Edition
Taoiseach pledges to raise prisoners with British Prime Minister
Meeting Marian Price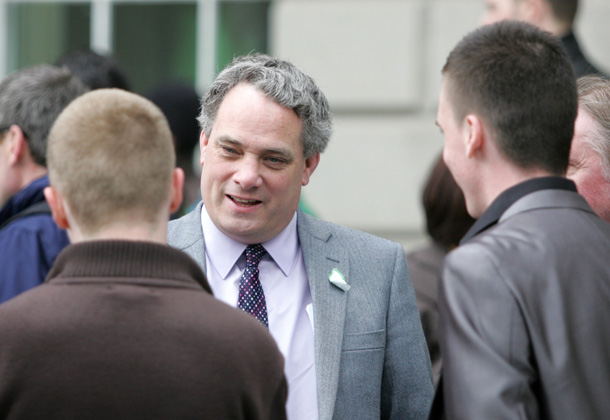 'It is easy to know what to do, with respect. If they want to keep these individuals in prison, let them go through due process or let the rest of us demand that they be released' — Gerry Adams in the Dáil to the Taoiseach
THE TAOISEACH has given an undertaking to Gerry Adams in the Dáil that he will raise with British Prime Minister David Cameron in an inter-governmental  meeting in March the cases of Marian Price and other Irish citizens jailed in the North without due process.
Enda Kenny made the promise during an exchange with the Sinn Féin leader when Gerry Adams reported back to the Dáil some of the findings of Sinn Féin TD Aengus Ó Snodaigh as a member of a cross-party delegation from the Oireachtas to meet the prisoners face to face in Maghaberry Prison and Belfast City Hospital, where Marian Price is held. Her health continues to give serious concern, particularly after the death on 23 January of her sister, Dolours.
Deputy Ó Snodaigh has given his report to the Taoiseach.
Gerry Adams once more highlighted in the Dáil the continued imprisonment of Marian Price and Martin Corey and on Tuesday 19 February again urged the Irish Government to "unequivocally" call for their release.
"They are held without charge or trial. There is no due process whatsoever.
"I raised this with the Taoiseach on a number of occasions and I gave him a doctor's report on Ms Price's health. The delegation found her very ill.
"Obviously, she is also grieving for her sister, Dolours, who died just a short time ago. She is confined. The Government needs to raise these issues.
"I would like to know when was the last time the matter was raised and whether the Government will unequivocally call for the release of these two individuals."
The Taoiseach replied that he would raise it with the British Prime Minister and that "it is not easy to decide what is the best thing to do".
Gerry Adams responded:
"On the issue of Ms Marian Price, the Taoiseach said it is difficult to know what to do. There is a straightforward rule: If a citizen is to be accused of an offence, that citizen should be brought forward and subjected to due process — sin é.
"Ms Marian Price has not been subjected to due process. Whatever has been said against her has been said in secret — she cannot even hear it. It is back to the old days of internment, commissions and all the rest of it.
"It is easy to know what to do, with respect. If they want to keep these individuals in prison, let them go through due process or let the rest of us demand that they be released forthwith."
The Oireachtas delegation consisted of TDs Aengus Ó Snodaigh (Sinn Féin), Eamon Ó Cuív (Fianna Fáil), Maureen O'Sullivan (Independent), Frank Feighan (Fine Gael), Mick Wallace (Independent), Clare Daly (Independent) and Luke Ming Flanagan (Independent) as well as Senator  Labhrás Ó Murchú (Fianna Fáil).
The Oireachtas members met Martin Corey and Tommy Maguire in Maghaberry, and Marian Price in the City Hospital, Belfast.
The prisoners in Maghaberry cited a number of issues of concern, including strip-searching, heavy-handed methods by prison officers, delays in medical treatment and inadequate transport for family visitors with disabilities.
Meeting Marian Price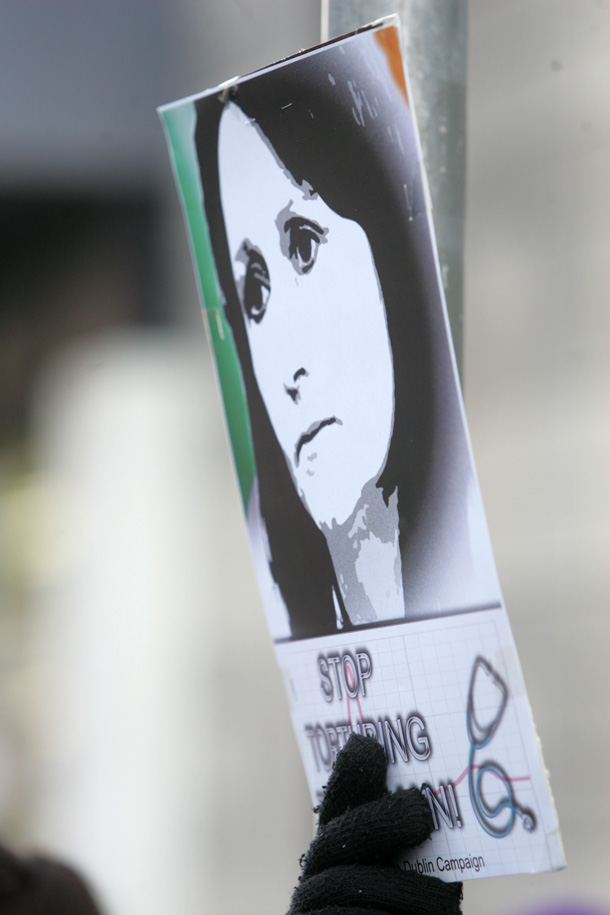 WHEN Sinn Féin TD Aengus Ó Snodaigh and the Oireachtas delegation met Marian Price in the City Hospital, Belfast, she was in bed, "very swollen looking and very weak" in comparison to a previous visit in December.
Aengus reports:
She perked up a bit by the end of the visit. She spoke in a low, weak voice but knew what she was saying. She was obviously still grieving over the death of her sister recently.
Marian was also fretting regarding the proposal to close that hospital wing and that she may be transferred back to Hydebank, where she was held in what she called 'the Dungeon' and where there were occasions in the past that she didn't get her medication. She is now on much more and varied medication and she is worried that there would be a repeat of incidents in Hydebank when her meds went missing and she was left over a weekend without pain relief for the severe arthritis she has.
She gets to exercise on a corridor in the other part of the psychiatric unit after 8pm. She had no complaints regarding staff. She says she finds it difficult to concentrate and doesn't read now but has radio and TV.