6 January 2013 Edition
David Rabelo sentenced to 18 years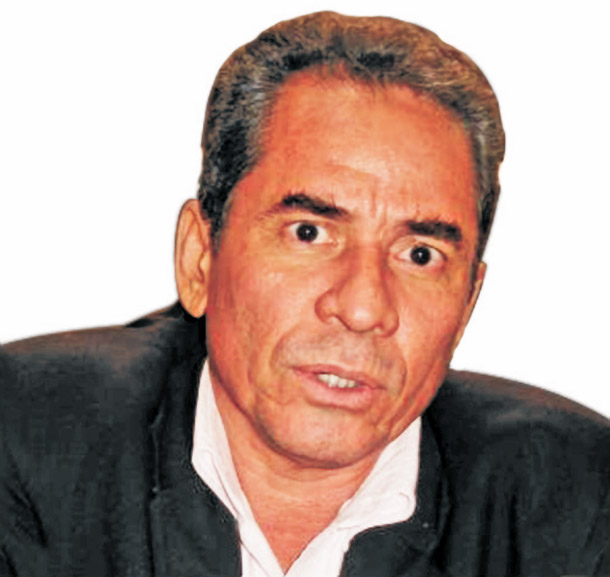 The evidence against David is based on the testimony of imprisoned paramilitary 'El Panadero', who is in prison as a result of David's human rights work
Sinn Féin MP Paul Maskey recently visited a jailed Colombian human rights and trade union activist who has highlighted collusion between the military, police and right-wing death squads
I RECENTLY VISITED La Picota Prison in Bogota and met with David Rabelo, a Colombian human rights defender and member of the political opposition. I was in the South American state with a cross-party delegation organised by the NGO, 'Justice for Colombia'. David had been held there for more than two years on false accusations of "aggravated homicide" and had been awaiting a verdict for over six months.
David has since been convicted and sentenced to 220 months in prison - more than 18 years.
The evidence against him is based on the testimony of imprisoned paramilitary 'El Panadero', who was able to reduce his prison sentence from 40 years to a maximum of eight in exchange for his testimony and is in prison as a result of David's human rights work.
The public prosecutor leading the case against David is a man called William Pacheco, Prosecutor 22 of the National Anti-Terrorism Unit. It was recently discovered that he was dismissed from the Colombian police force in 1991 after being implicated in the forced disappearance of a young man and was banned from holding public office as a result. The Colombian Attorney General had been notified of Pacheco's record, yet no action was taken to remove him from the case.
David is a high-profile human rights defender. He has played a key role in bringing members of the Colombian military to justice for human rights crimes and exposed a deeply incriminating meeting between former President Uribe and paramilitary leaders. David also worked closely with USO, the Colombian oil workers' union.
So, essentially, a former policeman and an imprisoned paramilitary, both implicated in severe violations of human rights, have won a case against a human rights defender. The contrast reveals much about Colombian justice.

• 'I have never seen such shocking prison conditions. There is no sanitation, prisoners sleep like livestock piled one on top of the other'
David's case is not a one-off.
Human rights defenders and members of the political opposition in Colombia face persecution on a daily basis. During the first two years of the current President's administration, over 243 social activists were assassinated. In recent weeks, several members of the new left political and social movement, Patriotic March, have been assassinated.
The majority of these crimes are committed by right-wing paramilitary death squads, working in collusion with the authorities, and many are carried out directly by state forces in an internal armed conflict that has raged for more than 50 years.
Thousands more civilians have been caught in the crossfire, and over five million have been forced to flee their homes as a result of violence. Those who speak out are targeted.
Colombian human rights groups estimate there are over 7,000 political prisoners held in Colombian jails. Two thousand of these are said to be prisoners of war (members of the FARC or ELN guerrilla groups), and around 5,000 are activists: trade unionists, human rights defenders, student and indigenous leaders and academics falsely accused and imprisoned to silence their criticism of the Colombian authorities.
I visited a number of prisons but have never seen such shocking conditions as those in La Picota. There is almost no sanitation, prisoners sleep like livestock piled one on top of the other, and there is a constant stench. There is severe overcrowding. A recent report on prisons in Bogota claimed that overcrowding in La Picota is at 61% — the prison has a capacity for 4,973, but there are over 8,066 detained there. In Buen Pastor Women's Prison in Bogota, the situation is worse, with overcrowding at 74% — 2,175 prisoners in a jail with capacity for 1,250. Of those, 31% (690) are held on remand and have not yet been convicted.
Access to medical attention in Colombian prisons is appalling and in the case of political prisoners is purposely denied. I met one prisoner with a cancerous tumour on his face who was forced to cut it out with a knife, after waiting months for medical care he had still not received. Many others suffering from cancer, Parkinson's, and women in childbirth, have been left to degenerate and have died in prison.
The international community can do much to help put an end to this situation. A peace process has begun in Colombia and NGO 'Justice for Colombia' is working to build international support. We must draw on our past experiences, lend our support, and call for peace with social justice and the freedom of prisoners like David.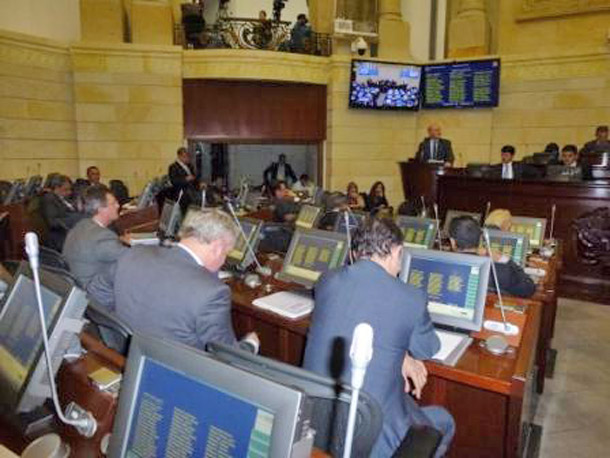 • Sinn Féin MP Paul Maskey speaking in Colombia