6 January 2013 Edition
Tom Pilkington, County Sligo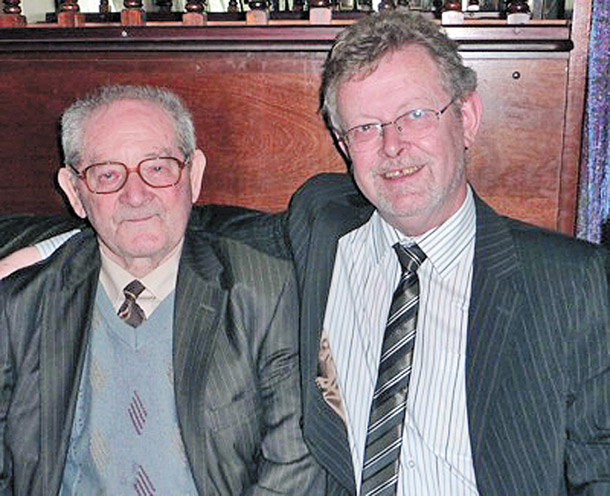 TOM PILKINGTON, a lifelong Irish republican, passed away peacefully at Sligo General Hospital on 3 October 2012. He was 91. According to family members, Tom was a distant relation to General Liam 'Billy' Pilkington.
A native of Spotfield, Bunnanaden, County Sligo, Tom often told the story of how, as a schoolboy, he decided to be a republican. He was confronted by some older boys in the schoolyard and told to be there after school to be part of a parade. "Maybe I will and maybe I won't," he told them, "but it will be up to me to decide." He fought each of the boys to prove his point – that he would not join in the Blueshirt parade.
As an adult, Tom had a trucking company with his brother, Johnny, carting sand and gravel and working on County Sligo and County Mayo roadworks.
Friends remember that he had a fine singing voice and a love for traditional music. He attended traditional sessions on a regular basis up through the last year of his life.  Tom was also an avid GAA supporter.
In 2009, Tom was one of the founding members of the Michael J Marren South Sligo Sinn Féin Cumann, helping to ensure that Sinn Féin could grow in a traditionally conservative area.
Sligo Councillor Seán MacManus, speaking about Tom, said:
"I remember and acknowledge Tom's many years of republican service. He will be missed."
Sinn Féin TD Michael Colreavy spoke of Tom's dedication to the cause of a free, independent Ireland.
"Tom was a lifelong Irish republican. He saw for himself the injustice done to Irish people arising from partition and sought to change things. He was so proud when I was elected be a TD for Sligo/North Leitrim and joined our team of 14 TDs and three senators in Leinster House. Just a few weeks ago I was recounting stories about Tom with his good friend, Martin Ferris, TD. Tom did not see reunification in his lifetime but we will see the culmination of his dream - a free, united and fair Ireland. At dheis Dé go raibh a nAnam."
As it made its way from the Church of the Sacred Heart to Cloonameehan Cemetery, Tom Pilkington's coffin was draped with the national flag. His favourite traditional tunes were played at the graveside.
By Irene Tury