6 January 2013 Edition
Civil War martyr Joe McKelvey tribute in Belfast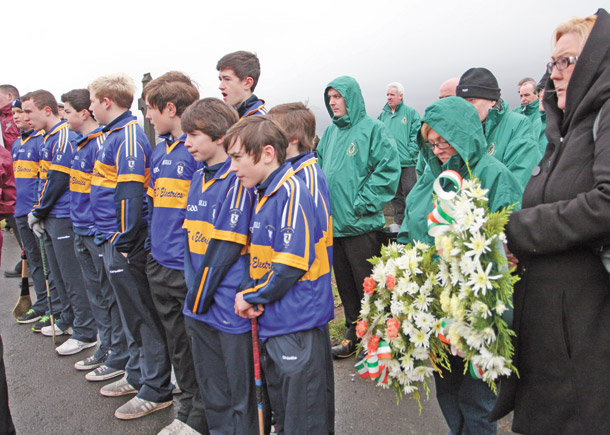 JOE McKELVEY, one of the 'Four Martyrs' executed by the Free State Government on 8 December 1922, was remembered in his home town of Belfast on the 90th anniversary of his death.
McKelvey, Dick Barrett, Ruairí O'Connor and Liam Mellows were shot by firing squad in Mountjoy Prison in reprisal for the IRA killing of Free State officer and TD Seán Hales.
Scores of people gathered at McKelvey's Milltown Cemetery grave for the commemoration and an oration on the life and times of McKelvey delivered by local historian Jimmy McDermott.