2 September 2012 Edition
Tighter EU Parliament 'gifts for votes' rules needed
This is funded by the European United Left/Nordic Green Left (GUE/NGL)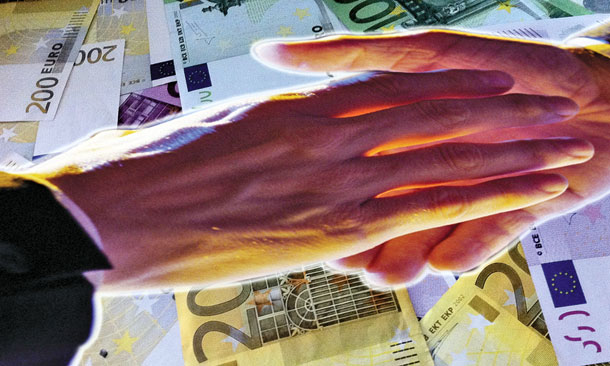 European Parliament rules subtly encourage MEPs to accept – without disclosure – holidays paid for by business and industry lobbyists
AS A NEW MEP, one of the first things to strike me was the way in which the European Parliament is detached from the reality of people's lives. Of course this is not the case for all MEPs but there seems to be an 'old boys/girls' network dedicated to protecting privilege and restricting transparency and accountability. Together with a golden circle of lobbyists they undermine public trust in the EU.
I was particularly shocked to discover that the European Parliament rules subtly encourage me and my fellow MEPs to accept – without disclosure – holidays paid for by business and industry lobbyists.
Last year it was revealed that three MEPs had received up to €100,000 each for putting forward lobbyists' amendments in the European Parliament. Following a public outcry, the Parliament adopted new rules, which include a ban on members accepting gifts worth more than €150 from lobbyists. However, the details were left to be worked out by the internal bodies responsible for the day-to-day functioning of the Parliament. At this point, the old boys/girls network rolled back the transparency and decided that MEPs can accept free flights and free hotel rooms.
Due to pressure applied by myself and like-minded MEPs, the Presidents of the political groups insisted that the issue be reconsidered and a rule be established which is more in line with the public demand for accountability and transparency.
We are now waiting for a new proposal.
While we may not be able to prevent MEPs accepting holidays in return for their votes, MEPs will at least have to be open about whose interests they are representing when they do so by having to disclose who is paying for their trips.
There are other issues concerning transparency and the role of lobbyists, issues I will be keeping a close eye on in order to ensure that the decisions of the European Parliament are not corrupted by the desire for personal gain by some members and the unscrupulous role of certain lobbyists.
• Martina Anderson MEP is a member of the GUE/NGL Group in the European Parliament