29 July 2012 Edition
Olympics cheats
More than a game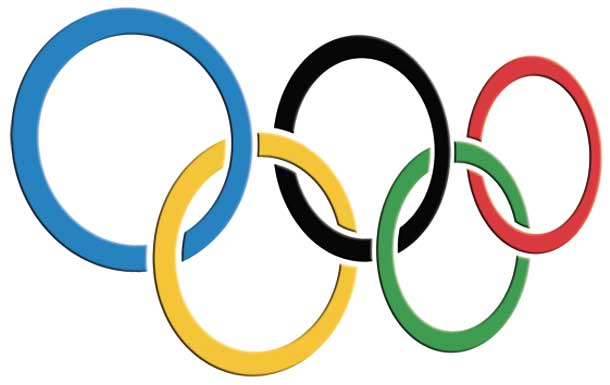 Bizarrely, both the horse's urine sample and a file on the case were taken in separate burglaries
AS SURE as there are Olympics every four years (barring global conflagrations), there shall be allegations, and indeed proof, of lads and girls cheating. And one can be fairly confident that some of those caught will be well-known personalities, although far be it from me to open a book on who he, she or they might be in 2012.
Nowadays, cheating tends almost invariably to be chemical. So one cannot but admire the barefaced cheek of Fred Lorz, who won the 1904 Marathon at the St Louis games. He stopped running through exhaustion after nine miles but then took a lift from his manager for the next eleven, alighted from the vehicle and then ran the final six-odd miles into the stadium to rapturous acclaim and a gold medal. (Any resemblance to a recent Miss Ireland is purely coincidental.)
Unfortunately for Freddie, he had been spotted getting into the car and admitted his 'joke' and was disqualified. Another infamous 'cheat' (although her infamy was only exposed following her death) was Stanislawa Walasiewicz, who won the 100m women's title at the 1932 Los Angeles games.
In fairness, Stanislawa was not quite in the same boat as Lou Reed's 'Holly from Miami FLA', who in the course of hitch-hiking her way across the USA 'shaved her legs and then he was a she'. So therefore not a cheat at all.
Presumably her family were not planning for an Olympic gold when she was born in 1911 and did not decide there and  then to transform Stanislaws into Stanislawa towards such a cunning end. A post mortem when she died in 1980 – having been killed during a robbery in Cleveland, Ohio, hence the official inquiry – showed that she had 'ambiguous' sexual characteristics. (Many of us have made that call at closing time, I'm sure. Anyway, moving on . . . )
The issue of gender has arisen on several occasions in the intervening period with a number of disqualifications. It is still a current issue although there is no way now in which a male or female could knowingly pass him or herself off as the other in order to cheat at sport. Recent cases have involved persons with genuine biological ambiguities.
One recent case has been Caster Semenya of South Africa, who was briefly suspended from competition because of questions regarding her gender. She was cleared to compete and is favourite to win the 800m in London, but not before the details of highly personal tests were leaked.
Of course, we are not without our own Olympic scandals.
In 2004, Cian O'Connor was suspended after winning a show jumping  gold medal at Athens. His horse, Waterford Crystal, was apparently out of his box on drugs, man. All concerned — backed by Fine Gael's 'Lady' Avril Doyle, who was then President of the Royal Equestrian Federation of Ireland (okay, there's no royal in the title) — denied that any human with an interest in the horse had given him the gear in order to boost his performance. So, presumably, the aptly named Crystal scored it himself disguised in a hoodie at the LUAS stop on Lower Abbey Street.
Even more bizarrely, both the horse's urine sample and a file on the case were taken in separate burglaries. I can just see it. Burglar setting out for the evening asks the missus would she like anything in particular. A ring maybe, or a bracelet? "Nah. Up to here with the bling. Any chance you could maybe knock off some horse's piss?"
In 2008, another Irish horse chappie, Denis Lynch, was chucked out of the Beijing games when his horse, Lantinus, tested positive for a banned substance. He was withdrawn from the Irish London team for this year's games after Lantinus (who must surely miss the old legal highs from the head shops) was found to be suffering from hypersensitivity at the recent Nations Cup event at Aachen. Lynch denied that this was due to any chemical cause; Cian O'Connor will go in his place.
My thoughts are with the horses. After all, their only wish is to chill with a few Doors CDs in the stables on balmy London nights in between boosting the national gold reserve.