25 February 2010 Edition
Brady wants public inquiry into Wicklow fire services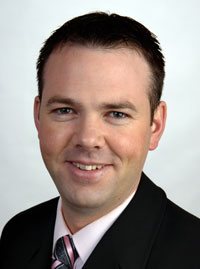 Wicklow Sinn Féin Councillor John Brady has welcomed the raid on the Wicklow County Council Buildings on Tuesday morning in connection with the investigation into the deaths of Fire Officers Brian Murray and Mark O'Shaughnessy.
He was speaking as Gardaí, in conjunction with the Health and Safety Authority, were in the process of removing computers and files from Bray Council offices. The raid followed several arrests, including that of the Chief Fire Officer and his two assistants.
"Sinn Féin has, along with the families of Brian Murray and Mark O'Shaughnessy, been calling for a full independent investigation in the deaths of the two firemen," said Brady. "This must include an investigation into the entire operation of the fire services in Wicklow, as there have been serious concerns of malpractice including concerns surrounding the vetting of emergency calls.
"We firmly believe that the current investigation will not get to the heart of what is rotten in the fire services here in Wicklow. I welcome this morning's raids but reiterate the call for a full independent investigation into the fire services in Wicklow and the series of malpractices that led to the deaths of Brian Murray and Mark O'Shaughnessy."