25 February 2010 Edition
Walsh was never a republican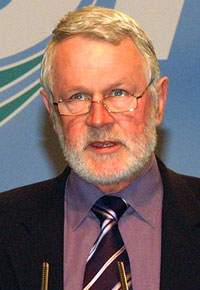 SINN FÉIN TD Martin Ferris has reacted strongly to misleading articles over two days in the Irish News which attempted to portray Dublin criminal and convicted child rapist Stephen 'Rossi' Walsh as a republican activist.
He said the newspaper articles were completely unfounded and had deeply angered republicans.
The Kerry North TD said:
"Stephen 'Rossi' Walsh was never a republican and never worked for any republican organisation in Dublin or anywhere else.
I totally reject suggestions by the Irish News that this criminal was a member of the IRA and the assertions in the Irish News by anonymous 'republican sources' that he ever acted on behalf of the IRA.
The Irish News has also claimed that Walsh served time as a political prisoner in Portlaoise Jail following his sentence on a conviction for arson in 1993. This is also entirely untrue. While this man was housed alongside political prisoners for a very short period of days while on remand in Portlaoise and before republican prisoners there were aware of his identity and background he was never part of any republican structure in the jail.
Following his sentence, Walsh was jailed with fellow criminals in the base of Portlaoise nowhere near republican prisoners who rejected any association with him. He was subsequently moved to Cork, then Limerick and eventually Wheatfield Prison.
It is clear to anyone with any knowledge of these matters that this man was never a republican. The attempt by the Irish News to link him with republicanism is despicable and has deeply angered many republicans."