17 December 2009 Edition
RUC men 'lied' over killing of Nora McCabe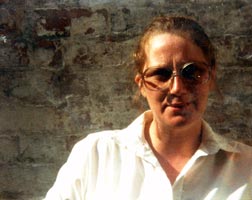 BELFAST High Court has heard that RUC officers closed ranks and lied under oath to shield two of their colleagues from facing murder charges.
Lawyers acting for the husband of Nora McCabe who was killed by a plastic bullet in 1981 said the RUC cover up surrounding the killing led to a break down in the rule of law.
Jim McCabe is seeking a court order to challenge a decision not to charge the sergeant who fired the fatal round or his commanding chief superintendent with either murder or manslaughter. Both men have since died.  
Barrister Barry McDonald said the decision-makers must have "taken leave of their senses" to find the case did not meet the standard for prosecuting". Unbeknownst to the RUC at the time, the killing was captured on film, the footage of which totally discredited early RUC claims about the circumstances.
The baton round was fired "for no good reason" by a police sergeant "under the direction of the officer commanding the entire division of West Belfast," said McDonald.
What happened next "guaranteed this incident its place in infamy," said the barrister. The "police left the scene, claiming not to have been aware of what had happened and subsequently denied any involvement," said McDonald.  
A direction not to pursue prosecution had been based largely upon a claim that it was not clear who had fired the baton round. Film footage from a Canadian news crew covering events at the time was played in court.