24 September 2009 Edition
EU approves €54.5 million for Dell to slash 1,900 jobs in Limerick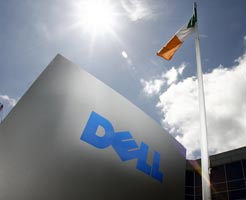 The European Commission has given the green light to the Polish government to grant €54.5m in aid for a factory to which giant US company Dell is moving production from Limerick with the loss of 1900 jobs.
The EU Competition Authority claimed the aid was compatible with EU rules. The Polish plant, located in Lodz, is to employ up to 3,000 people to produce desktops, notebooks and servers.
"Our assessment shows that the project's contribution to regional development and job creation in a disadvantaged region of Poland outweighs any potential negative effects", EU Competition Commissioner Neelie Kroes said in a statement.
"For cases like this, which could present a high risk of distorting competition and where job losses in other member states have been pointed to, we need to conduct a detailed economic analysis of the market and of the impact of the aid before taking a decision", she added.
Early this year Dell announced it was relocating to Lodz with the loss of 1,900 jobs in Limerick.
The Commission claimed its investigation had shown that job losses in Ireland would not be a consequence of the aid granted by the Polish authorities to the Lodz factory. Sinn Féin Dáil leader Caoimhghín Ó Caoláin TD said:
"This will be greeted with outrage in Limerick and across Ireland. It is another example of the folly of EU policy which prevents governments from investing in State enterprises to secure jobs but which allows massive subsidies to multinational corporations which abandon workers in one country in order to make greater profits from lower paid workers in another."