19 March 2009 Edition
The Mary Nelis Column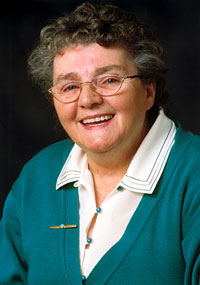 Special Branch not helping with inquiries
THE British Government could hardly do anything else but agree to inquiries into the murders of Robert Hamill, Rosemary Nelson, Pat Finucane and Billy Wright when the independent and respected international judge they had appointed to look at these cases recommended that this was the only way forward.
Judge Peter Cory's report concluded that the only way to address the suspicions and concerns surrounding these deaths was through public inquiries. In the case of the late Pat Finucane, he stated that this "could be one of those rare occasions when a public inquiry will be of greater benefit to the community than prosecutions".
He was distinguishing between the terms of reference of British-appointed enquiries and those with an independent international brief.
There is growing public disquiet around the current inquiries into the murders of Rosemary Nelson and Robert Hamill.
Barristers representing the Hamill family expressed the view that a "wall of silence" could threaten the full disclosure of important information that would establish the truth around the brutal beating of the young father by a unionist gang while RUC officers looked on. They were commenting on the apparent collective amnesia engulfing the evidence of a number of witnesses which, the barristers maintained, has reached "farcical proportions".
Rory Robinson, one of the gang originally charged with Robert Hamill's murder (the charges were later dropped) professed in the witness box to have not only forgotten the events of the night in question but also the events of the past 30 years. He also claimed never to have heard of the UVF or the IRA or Long Kesh, where he had spent five months of his life on remand in the LVF wing awaiting trial. He even forgot that he had a "1690" tattoo on his arm (perhaps it was also tattooed on his brain).
To date, the proceedings at the Rosemary Nelson inquiry do not bode well for the outcome hoped for by Judge Cory, whose report to the British Government stated: "I am satisfied that there is evidence of collusion by Government agencies in the murder."

Lawyers for Rosemary Nelson's family have been refused permission to cross-examine RUC Special Branch witnesses 
It is clear that a number of those agencies, such as MI5 and the RUC Special Branch, have been given special status at all British inquiries just in case the truth might be revealed.
The public are outraged but not surprised that the RUC Special Branch is permitted to give evidence from behind a curtain. Lawyers representing the Nelson family have been refused permission to cross-examine these hidden witnesses.
Nor, it appears, has the inquiry challenged the faceless Special Branch officers on the remarkable similarity of the evidence to leaflets couched in the vilest language impugning the reputation of the murdered solicitor which were posted around Lurgan prior to her death in 1999.
Other bizarre revelations designed to protect employees of the state have surfaced around the death of Billy Wright in Maghaberry Prison and the claims by Ian Paisley Jnr that he has been given details of a cover-up by prison officers in protecting those involved.
It all adds up to the determination by sections of the British and their intelligence services to sabotage – no matter the cost, no matter how bizarre, no matter about public disquiet – any attempt to uncover the truth of their dirty war in Ireland.