10 July 2008 Edition
Bank Botox days are over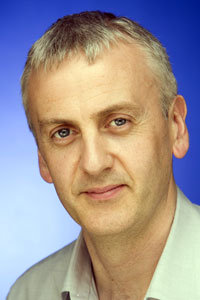 Is there a case for a state-run bank?
BY ROBBIE SMYTH

THERE was a time, not long past, when you couldn't approach the letter box or open your e-mail without an endless amount of banking spam offering you loans for cars, holidays, home improvements or even plastic surgery, and endless credit card deals too.
If you wanted a mortgage, you could go interest-free where you weren't even paying back the principal, or maybe a tracker loan linked to the European Central Bank interest rate. One hundred per cent mortgages were not a problem and there was a period when some financial institutions were even offering 110 per cent mortgages to help you furnish the new nest. You could go fixed or flexible and so on – but not now. Those days are gone
For business too, banks were open to any investment plan and – as was the case with borrowing for Botox, buy-to-let mortgages, or the second home in Bulgaria – the risk was not an issue and a lot of really bad lending decisions were made.
Now we are living with the consequences. The banking crisis isn't just about exposure to sub-prime lending in the USA or hedge funds in free-fall. It is in Ireland and the financial sector is trouble. It is only a matter of time before the begging bowl comes out and the Irish Government – i.e. the taxpayers – will be asked to stem the haemorrhage of profits and funds from the financial sector here.
Earlier this year, Permanent TSB became the first of a series of banks to withdraw 100 per cent mortgages and cut the maximum percentage of the cost of a house they were willing to lend for to 80 per cent of the property value. The reason for withdrawing the 100 per cent mortgage was that the bank now wanted to have "a more prudent lending policy".
This week, news reports that Bank of Ireland is cutting back on commercial lending are gathering pace, as is the slump in share prices for Irish Life and Permanent (IL&P), who by Tuesday morning had lost a quarter of their value in a week.
IL&P had driven its lending business not through growing deposits but by borrowing from other banks and lending that money to home-buyers, a funding source that has now evaporated.
Much of IL&P's lending is in the buy-to-let market and with the ongoing economic slowdown this sector is being hit hard with landlords finding it tougher to let properties and being forced to cut rents in the process while facing rising interest rates on their loans.
The Daily Telegraph is reporting this week that Bank of Ireland (BoI) is telling some British customers that it will take on no new commercial lending for three months. It too has lent a lot in the property sector, in this case in Britain.
With increasing speculation surrounding BoI, the bank disclosed this week that it was unable to predict future profits because of the slowdown and the problems being faced in loan repayments by some of their business customers.
Commercial lending is one of the key roles banks play in the overall economy. It is a simple formula. Businesses want to invest in new products, processes, or plants, it could be something as simple as buying a new truck for distribution or a new phone system to deal with more customer calls. Banks lent the money or shares were raised on the stock exchange to fund the expansion.
However, only a small amount of firms take the stock exchange route and most used their local banks for funding and business advice. The advice from the banks helped to make sure the business grew also ensuring the loans were repaid.
But now we have a banking system across Europe and in Ireland that is finding it difficult to lend money and the basics of why we had a banking sector in the first place were neglected and the knock-on effects of the crisis are significant.
For example, the Irish Wind Energy Association reported in late June that wind farm operators were finding it difficult to finance new projects as banks were only willing to fund 70 per cent to 75 per cent of the constructions costs compared to over 80 per cent before the credit crisis, and the smaller wind farm operators are being hit the most.
There was a time when we had the solution to this problem in Ireland. It was called the state banking sector. For business and industry we had the Industrial Credit Corporation. For farm business there was the Agricultural Credit Corporation. For insurance there was Irish Life. An Post had a savings bank and building societies were only allowed to lend to prospective home owners not into the buy to let market that now accounts for 36 per cent of the housing market in Ireland.
None of these banks ever made a loss. The profits were not enormous but business got done, money was lent, houses were built and some businesses grew. The model and scale was very limited but the principle was established.
Now with the British Government forced to nationalise Northern Rock and Sovereign Wealth Funds buying the ailing banking giants of the US and Europe maybe a state-owned bank is not such a crazy idea after all. It can't be much worse than borrowing  for Botox.