20 March 2008 Edition
IRA Easter message 2008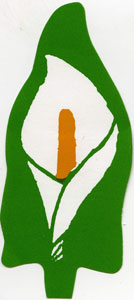 On this the 92nd Anniversary of the 1916 Rising, the leadership of Óglaigh na hÉireann extends solidarity to the families of our patriot dead.
We remember, with pride, our comrades from every generation who have given their lives for the cause of Irish freedom and independence.
We extend solidarity to our imprisoned comrades and their families.
This year marks a number of important anniversaries in the republican calendar. We applaud those across the country who have organised in their local areas to commemorate these events.
When we gather to honour our patriot dead, we do so to celebrate their lives and to recommit ourselves to achieving our republican objectives.
We are proud of our patriot dead and we are proud of their families.
Our task and that of all Irish republicans is to shape the future through our commitment to achieving our goal of a united Ireland.
Since 28 July 2005 IRA Volunteers are playing a positive role in the new phase of our struggle. You have entered into this with energy and vigour. We commend this work and appeal to everyone to continue until we achieve our objectives.
The ideals and principles enshrined in the Proclamation of 1916 remain as relevant today as they ever were.
We have proven that together, in unity and with comradeship, we can advance our struggle. Let us rededicate ourselves to that goal.
Ar an lá seo, an 92ú bliain de Chomóradh Éirí Amach na Cásca 1916 tugann ceannairacht Óglaigh na hÉireann dlúthphairtíocht do chlanna ár mairtírigh.
Cuimhnímid le bród ar ár gcuid comrádaithe ó gach glúin a d'éag ar son saoirse agus neamhspleachais na hÉireann.
Tugaimid dlúthphairtíocht dár gcomrádaithe i ngeibhinn agus dá gclanna.
Sonraíonn an bhliain seo roinnt ócáidí comóradh a bhí tabhachtach san fhéilire phoblachtach. Molaimid iad siud ar fud na tíre a d'eagraigh imeachtaí ina gceantair áitiúla.
Nuair a chruinnímid le chéile le hómos a thabhairt d'ár gcomrádaithe marbh déanaimid seo chun saolta na ndaoine seo a cheiliúradh agus chun sinn féin a tiomnú d'ár gcuspóirí poblachtacha.
Tá muid bródúil as ár laochra marbh agus bródúil as a gclanna.
'S é an tasc atá romhainn agus atá roimh gach phoblachtánach ná an todhchaí a mhúnlú tríd an tiomantas atá againn le baint amach an sprioc 's againn d'Éire Aontaithe.
Tá Ógláigh d'en IRA ag imirt róil dearfach sa treimhse úr seo d'en streachtailt ó bhí 28ú Iúil 2005 ann.
Tá sibh i ndiaidh bheith páirteach ann le brí agus fuinneamh. Treaslaímid sibhse san obair seo agus guímid ar gach duine leanúint leis an obair go mbainfidh muid amach ár gcuid spriocanna.
Tá na hidéil agus na prionsabail cumhdaithe san Fhorógra 1916 chomh bainteach leis an saol atá inniu ann ná mar a bhí siad riamh.
Tá muid i ndiaidh taispeaint le chéile, in aontas agus le comrádachas gur féidir an streachailt s'againn a bhrú chun tosaigh. Atiomnaímís sinn féin d'en chuspóir sin.
P. O'Neill
Irish Repuublican Publicity Bureau,
Dublin.