13 March 2008 Edition
Poots should name date for Irish language promotional trip - Brolly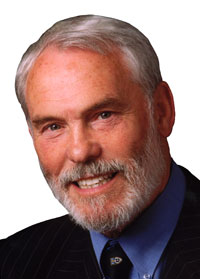 Speaking after an announcement that an extra three million is to be given to the Ulster Scots Agency in the North and that DUP Minister Poots is currently in North America promoting the Ulster Scots language, Sinn Féin Irish language spokesperson in the Six Counties, Francie Brolly has challenged the Minister to also provide adequate funding for the Irish language and to name a date to showcase An Ghaeilge also.
Brolly said:
"Spending on any language project has to be welcomed but flaws in the approach of Culture Minister Edwin Poots will be further exposed if he proceeds with plans to spend more on the Ulster Scots than on the Irish language.
"The Minister must stop thinking as a DUP MLA and rather than a non-partisan Culture Minister for all.
"His attendance at his first Irish language event was marred by negative comments regarding the Irish language and Sinn Féin.
"The Irish language community who for years have been underfunded and treated as second class citizens now need a Minister who shall champion all language rights, not just that of Ulster- Scots.
"When will Minister Poots travel to North America to showcase the Irish language also."