14 February 2008 Edition
McShane not under threat - Maskey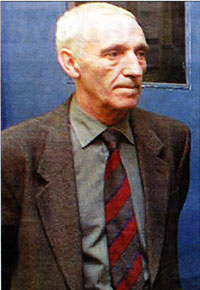 SINN FÉIN Policing and Justice spokesperson Alex Maskey MLA has told An Phoblacht that West Belfast man Roy McShane, a self-confessed informer for British Intelligence, is not under threat from republicans.
Maskey was speaking after it was revealed last Thursday, 7 February, that McShane had admitted to his family that he was an informer for the British Intelligence services.
In the wake of his unexpected disclosures, 58-year-old McShane fled his Falls Road home and speculation has it that he is in the custody of one or other branch of the British secret services.
McShane had worked as a driver for Sinn Féin in the past and had driven party leaders to and from meetings. However, over two years ago he was stood down from his driving post due to suspicions that he was operating as a spy.
Alex Maskey told An Phoblacht that Roy McShane's family are devastated by the news that he was an informer:
"The family came to Sinn Féin after their father had spoken to them. They were shocked and disappointed and obviously had no knowledge that this was going on."
He went on to say that many people in the community would also be disappointed to learn that McShane had been working against the interests of his community.
Maskey stressed that the informer is not under threat from republicans:
"As far as I am concerned, he is not under threat from republicans. From our party point of view, we had suspicions and we put him out in the cold.
"It is up to him to make his peace with his family and friends. I don't see him as under threat from republicans. The war is over and that is the long and the short of it."
Maskey added that it is a disgrace that the British Intelligence services would continue to recruit informers in Ireland and direct them to spy on Irish political parties. Spying and informing on political parties is a reprehensible activity which serves merely to poison the political atmosphere and damage the political process, he said, adding that this type of activity is a throwback to the years of conflict that the Irish people are attempting to put behind them.
"It is clear that there remain elements within the British security services who would prefer to continue to operate as they did during the war. Their activities must be opposed."