10 January 2008 Edition
Bomb alert at home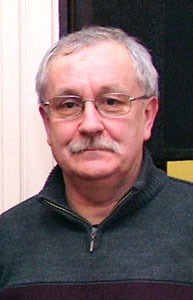 Sinn Féin North Antrim MLA Daithí McKay has condemned a bomb threat against local Sinn Féin Councillor Oliver McMullan.
In the early hours of Monday morning, Councillor McMullan received a phone call to his home stating that a bomb had been placed in his garden.
Daithí McKay said:
"This is a sick threat against a councillor who has worked tirelessly for his community in both the Glens and in East Antrim. This threat has been distressing for Oliver and his family. Those issuing these threats have nothing to offer our communities and will not deter Sinn Féin from pursing our objective of Irish unity."
Oliver McMullan said that he rated the incident more seriously than a crank phone call.
"I'm ruling out nobody because nobody gets out of their bed at half-five in the morning to give you a crank phone call.
"Thankfully, my younger children weren't at home at the time – they're away for a few days – but my other elder children are here," he said.