15 November 2007 Edition
Republicans urged to rally for the Boys of Kilmichael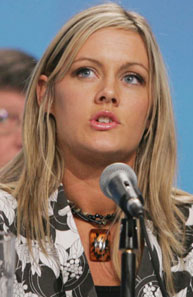 THE members of the Kilmichael Commemoration Committee are urging republicans to make a special effort to attend this year's event in West Cork to not just "express the gratitude of a younger generation of Irish men and women to those illustrious freedom fighters" who fought the ruthless Black and Tans and the Auxiliaries but to send a message to modern-day anti-republican revisionists "who seek to besmirch the memory of the Boys of Kilmichael".
The Kilmichael Ambush took place on 28 November 1920 and is regarded as a turning point in the Tan War.
A week after the Bloody Sunday executions of 14 British spies in Dublin — and the British Army's reprisals in Croke Park, killing 15 civilians — the legendary Tom Barry, then only 23 years old, led 36 IRA Volunteers in an operation against a convoy of Crossley tenders carrying the elite Auxiliaries paramilitary force, a higher ranking version of the Black and Tans. The Auxies were commissioned British Army officers and seasoned veterans of World War One. Despite this, the Boys of Kilmichael got the better of them. Seventeen Auxiliaries were killed in a devastating blow to the image, morale and effectiveness of the British occupation forces.
A number of events have been organised on Sunday 25 November, to mark the occasion:-
10.30am...Mass in Irish, Castletown Kenneigh
11.30am...Wreath-laying ceremony at graves
1.00pm...Ceremonies at site of ambush
2.30pm...Dinner and social evening at
    Creedon's Hotel, Inchageela
Sinn Fein's Toireasa Ferris is the guest speaker