5 July 2007 Edition
Mail dispute threatens small businesses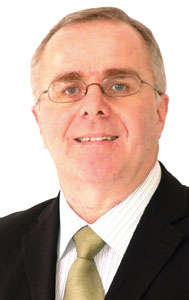 Sinn Féin MLA Raymond McCartney has warned that small businesses will suffer if the current dispute at Royal Mail escalates.
Representatives from the Communication Workers Union (CWU) met with the Royal Mail Chief Executive Adam Crozier, and his Senior Management Team on Wednesday afternoon. The CWU said they were prepared to reach an agreement that would move forward both the Union and Royal Mail's current position.
The Union also impressed upon Royal Mail that there was no possibility of them successfully transforming the business unless they could reach a deal that takes the workforce with them.
 "Workers are fearful of widespread job loses which could amount to several hundred here. We just have to look at the hundreds of local post offices branches which are earmarked to close in the time ahead", Raymond McCartney said on Thursday.
"It is clear that there needs to be a speedy resolution of this dispute. If it escalates beyond Friday's stoppage and there is a back log of mail it will have a serious effect on businesses here particularly on the small business sector who rely on the Royal Mail for the day to day running of their businesses", the Sinn Féin MLA warned.