28 June 2007 Edition
Ó Caoláin in Dáil call for action on collusion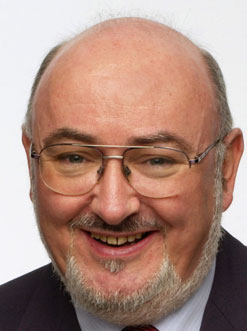 In the first Taoiseach's Questions of the new Dáil, Sinn Féin's Caoimhghín Ó Caoláin called for renewed action by the Irish Government in demanding a full public inquiry into the murder of Pat Finucane, following the decision not to prosecute any British soldiers or RUC officers.
"Will the Taoiseach raise as a matter of urgency the decision announced yesterday by the Public Prosecution Service in the Six Counties not to press charges against any British soldier or RUC officer for the murder of Pat Finucane with the new British Prime Minister, Gordon Brown?  Given that decision, what renewed efforts do the Taoiseach and his Government propose to take to see the establishment of the international independent public inquiry which has been sought by the Finucane family and which was unanimously backed by all parties and Members in this House during the last Dáil?" asked Ó Caoláin.   
The Sinn Féin Dáil leader pointed out that the refusal of the British Government to act is out of the desire to "protect named individuals and others unknown, including Brigadier Gordon Kerr, the former head of the Force Research Unit which ran the loyalist paramilitary agents and who is now a senior British army officer serving in Iraq".
In response Bertie Ahern said the decision not to prosecute was "a disappointing development not least, as Deputy Ó Caoláin said, for the Finucane family".
"The finding does not alter the need for an independent inquiry and to allay any other concerns surrounding this case as I documented here during the life of the last Dáil time out of number.  That will continue to be our stated position.  It is the Government's view that the finding adds to the case for an independent inquiry," stated the Taoiseach.
Ó Caoláin also commended the people of South Armagh "who for decades have had to endure the British occupation of their community and environment and who yesterday saw a significant milestone towards the total demilitarisation of their area, and indeed of the Six Counties area, with the decision of the British Army to vacate its post at Bessbrook". He urged the Taoiseach to press the new British Prime Minister Gordon Brown for the full withdrawal of the British Army from the Six Counties.