28 June 2007 Edition
Health privateers exposed as Government forces co-location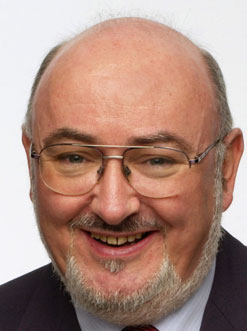 BY MÍCHEÁL Mac DONNCHA
Patient and community groups joined together this week to highlight the true nature of many of the companies now benefiting from the Fianna Fáil/PD/Green government's health service privatisation. Health analyst Marie O'Connor, author of the book Emergency – Irish Hospitals in Chaos, showed how companies had defrauded the Federal government in the United States.
There are many instances of fraud carried out by the US parent corporations of private healthcare companies now benefiting from Government money in the 26 Counties. These companies are lining up to profit from the co-location scheme. They have also been given lucrative HSE contracts for cancer screening and cancer care.
Quest Diagnostics in Ireland are under contract with the HSE to carry out smear tests in US laboratories. From 1996 to 2004 Quest and its predecessors in the US reportedly paid $175 million in settlements under the False Claims Act involving among others, charges for medically unnecessary tests and overcharging for prostate cancer blood tests. Labs in Irish hospitals are being closed in order to give the business to privateers such as this. Speaking in the Dáil in support of a motion opposing the Government's private for-profit hospital co-location plan, Sinn Féin Health & Children spokesperson Caoimhghín Ó Caoláin, highlighted the fraud background in the US. He stated:
"The Sinn Féin TDs fully support this motion opposing co-location and we emphatically reject the Government amendment. It is a sad day for Irish democracy that a policy that is so wrong and so widely rejected should still be pursued in this manner. It is sad and disgraceful that the Green Party and Independent deputies who expressed strong opposition to co-location are now going to vote for it along with Fianna Fáil and the PDs.
"The Fianna Fáil/PD/Green Government is ploughing on regardless with its disastrous private for-profit hospital co-location scheme. This plan must be stopped before it is too late. It is the biggest single step towards the privatisation of our public health services. It has met with widespread opposition both from within the health services and from the wider public.
"At the heart of this Government's policy is a glaring contradiction. On one hand they are removing services from local public hospitals on the spurious basis that they do not have the 'critical mass' of patients to sustain them. On the other hand they are giving tax subsides and access to land to private hospitals to provide services on a for-profit basis.
"The co-location plan is being carried through by means of coercion. The Board of Tallaght Hospital was presented with an ultimatum  – accept co-location or else go without the additional beds you need. This is an outrage.
"Sinn Féin TDs will today and everyday continue to oppose this plan and the privatisation of our health services."