17 May 2007 Edition
Dáil General Election Profile: Aengus Ó Snodaigh TD, Dublin South Central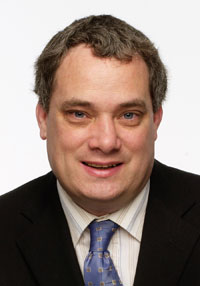 Aengus Ó Snodaigh is TD for Dublin South Central. He is party Whip in Leinster House and spokesperson on Justice, Equality and International Affairs.
Aengus joined Sinn Féin in the 1980s at University College Dublin, where he was active in student politics. He completed a BA in History and Geography, and a Higher Diploma in Education. Having secured his teaching degree, Aengus went on to teach at secondary level and as a literacy teacher in Dublin's inner city.
What has influenced me most and inspired me in becoming a political activist has been...
Both my parents for my upbringing, An Ghaeilge, the love of books and the freedom I had as I was growing up.
My mother, Cliodhna Cussen, for passing on to me some of her artistic and independent critical views.
And my father, Pádraig, for his political and historical knowledge and great judge of character.
I think people in power should pay more attention to...
The daily trials of 'the common man and woman' as they struggle to cope with a lack of housing, a chaotic health service and a drugs crisis that is undermining the fragile fabric of Irish society.
If there was one thing I could get done in my area overnight it would be to...
Evict all the drug barons, confiscate their assets and use them to help the many victims of their poison – the addicts, their families, the communities who have had to endure the misery they've profited from, and the victims of drug-related crime.
My most memorable film...
The Wind That Shakes the Barley because it told the truth about the Tan War and the Civil War, and it debunked the revisionists' history.
My favourite musicians are...
The band my three brothers are in, Kíla. Though I think after the 'SF Factor' fund-raiser (where I beat Seán Crowe!), Pink Floyd and Elvis are new favourites.
In another life, I would probably be...
Still the same dedicated fighter for the working class.
An Phoblacht Magazine
AN PHOBLACHT MAGAZINE:
Don't miss your chance to get the second edition of the 2019 magazine, published to coincide with Easter Week
This special edition which focuses on Irish Unity, features articles by Pearse Doherty, Dr Thomas Paul and Martina Anderson.
Pearse sets out the argument for an United Ireland Economy whilst Pat Sheehan makes the case for a universally free all-island health service.
Other articles include, 'Ceist teanga in Éirinn Aontaithe', 'Getting to a new Ireland' and 'Ireland 1918-22: The people's revolution'.