10 November 2005 Edition
Fógraí bháis - Harry Hillick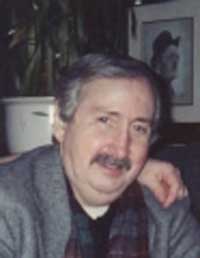 Belfast republicans gathered on Tuesday 25 October in Milltown Cemetery to inter the ashes of the veteran republican activist Harry Hillick, who died in St John's Hospital, Queen's, New York City.
Harry Hillick was known to his friends all over Belfast, New York and Southampton as 'Manhattan Harry'.
Harry hailed from Tyrone Street in Carrick Hill, North Belfast. Born in 1943 he was one of a family of 14. As a boy he excelled at amateur boxing, fighting for the famous John Bosco Club, a cradle for champions. He left school at 14 and like many of his generation, had no prospects of a trade or a skill. He had to follow his older brothers to a career at sea.
In Southampton and gained employment on the Cunard Line which was famous for their two passenger liners the Lizzy and the Mary who sailed from Southampton to New York every two weeks and went on cruises from New York to the Caribbean. This is where Harry cut his teeth and his love of New York.
In the mid-'60s he jumped ship and settled for a life ashore in New York. He got to know and mix with some of the people of that time, including Irish lawyers and civil rights activists like Paul O'Dwyer and Paul Durkan, coupled with many Irish-Americans politicians.
On a personal level, he once again excelled at sports by representing the 'Golden Gloves Boxing Team'. Whilst also securing the prestigious award for the 'Best Bartender in New York'.
Harry's life changed when the conflict broke out at home. His main concern was his community and he got involved in relief work, organising functions and bringing deprived children from Belfast for holidays in New York. One of those children was Fian John Dempsey, who was later on in life to be murdered by the British Army.
In 1974 Harry was arrested by federal agents with his friends, Jimmy Conlon and Kieran McMann and Frank Larkin from Kerry. Known as 'The Baltimore 4' they were charged with contravening the firearms act and sentenced to five-seven years each and they spent their time in three of the most notorious prisons in America.
On release Harry returned to Manhattan. He gave all his time to Irish Northern Aid and other republican welfare groups.
When Harry's health deteriorated he returned to Belfast in 2000 with lung cancer. Harry was very supportive of the republican leadership and the Peace Process. He was grateful to Sinn Féin Councillor Michael Ferguson who visited him in hospital and worked hard to ensure he had the appropriate medical treatment.
Earlier this year Harry returned to New York while in a wheel chair and using oxygen equipment. Harry was brought around his old haunts in order to see his friends of 40 years by Kevin Flynn.
He took ill and was confined to hospital in New York. He died on 14 October.
Harry's ashes were given to his daughter Roseanne, son Kevin and grandchildren. With help and kind permission from the National Graves Association his ashes were sprinkled over the sacred ground at Milltown's Republican Plot.
I measc laochra na nGael go raibh a anam.