2 April 2012 Edition
Fógraí Bháis: Jim Ferry, Donegal
Pádraig Mac Lochlainn pays tribute to former Councillor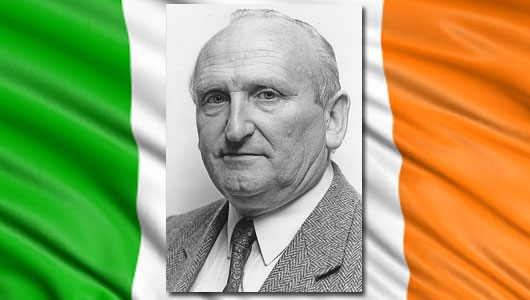 DONEGAL NORTH EAST Sinn Féin TD Pádraig Mac Lochlainn has paid tribute to former Donegal County Councillor and Buncrana Town Councillor Jim Ferry, who died on 25 March.
Jim had served on Donegal County Council for eight years from 1991 to 1999 and on Buncrana Town Council for over ten years from 1991 to 2002, serving as Chair of Buncrana Town Council from 1997 to 1998.
Deputy Mac Lochlainn said:
"Jim Ferry was a highly-respected republican who had dedicated decades of his life to the service of the people of Donegal and Derry. From enduring a hunger strike for 47 days in the Curragh to becoming chairperson of his local town council, he carried his republican responsibilities with decency and dignity. He will always be fondly remembered for his courage at the time of the assassination of his close friend, Councillor Eddie Fullerton, and the way that he accepted the responsibility of taking Eddie's town council seat and successfully winning back Eddie's county council seat in June 1991.
"On behalf of Sinn Féin and republicans across the north-west of Ireland and beyond, I convey our deepest sympathy to his partner Jeanie, son, Noel and extended family. Go ndeanfaidh trocaire uirthi."