2 April 2012 Edition
Fógraí Bháis: Bridie Murphy, Wexford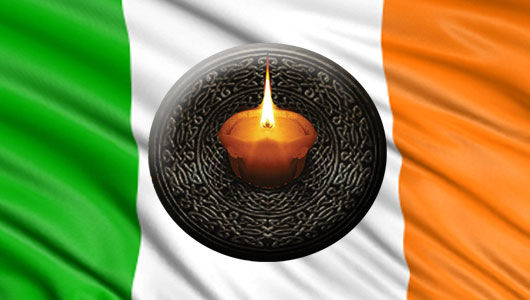 the Murphy household became a place where shelter, security and hospitality was always available
THE death of Bridie Murphy, The Villas, Clonroche, Wexford, brought to an end a life totally committed to the republican cause.
The second child in a family of five (four girls and one boy), Bridie was born in Dublin City to a Wexford (Clonroche) father and a Dublin mother.
While the family were still very young, the father became terminally ill and on his death his widow brought the family back to Clonroche, where she continued to provide for them on her own.
While still in their teens, the girls emigrated to England to find employment, leaving their mother at home. It was while working in London that Bridie became involved in the protests and street activities that were part of the struggle in Britain at that time. Bridie devoted all of her scarce off-time to the promotion of the republican cause and the various protests and activities that are now part of the history of those turbulent times.
On the death of her mother, Bridie returned home to care for her brother, also a committed republican, who was in poor health at that time. From then on, for the next 30-odd years, the Murphy household became a place where shelter, security and hospitality was always available and many prominent republicans of the time (to name but a few: Joe Cahill, Dáithí Ó Conaill, Bob Smith, Brian Keenan) found their way there.
Every Sinn Féin organiser that came to the area found the Murphy house an important part of their constituency with the result that Bridie and her brother John were kept fully aware of the events and changes during those extraordinary times and had many mementoes and photos to remind them.
John Murphy passed away in 2006 and was given a republican funeral. In spite of failing health, Bridie continued her activism to the best of her ability and liked to refer to visiting Shinners as her 'family' and she repeated that comment just days before her death when she was visited by local activists.
Bridie was laid to rest in Cloughbawn in the family plot with full republican honours. Eamonn Nolan, who travelled from Dublin to give the graveside oration, said in conclusion that the whole republican family would feel the loss of Bridie's passing because she and people like her who never sought the limelight and gave so much played a huge part in bringing us to where we are today.
By Mick Avic O'Leary