20 October 2005 Edition
Anderson scandal - the facts, so far
BY LAURA FRIEL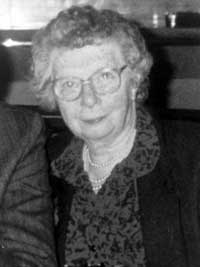 Eric Anderson was a senior Special Branch officer who had worked on many high profile cases during his career, including the Greysteel and Castlerock UDA murders and the Omagh bombing.
Secretly filmed by UTV's Insight team Anderson was caught on camera attempting to hawk information about the Arkinson murder inquiry, including official investigation documents still in his possession. Shamelessly the former RUC detective suggested £700 would be an "honest and decent" sum.
On record Anderson presented himself and the team of RUC officers involved in the Arkinson inquiry as having done their very best. Off record Anderson was exposed as only concerned with the cash he could make on any deal.
In his greed to draw the programme makers into offering him a substantial sum, Anderson revealed the fact that he had held onto investigation documents after his retirement.
This is not the first time Anderson's name has been linked to missing evidence. Anderson was one of a team of RUC officers involved in the investigation into the unionist paramilitary killing of elderly woman Roseanne Mallon in Tyrone in 1994. At the time of the pensioner's murder the British Army had the house where Roseanne died under constant surveillance. The British Army's covert unit witnessed the shooting but were ordered not to intervene. Videotapes and an army logbook, which recorded all movements in the area, later disappeared. In a report on the Mallon murder RUC Special Branch blamed the British Army for the missing evidence.
Arlene Arkinson disappeared in August 1994. She was last seen at night on a lonely country road alone with a man now known to be a sex attacker and convicted murderer, Robert Howard. Last month a Belfast court acquitted Howard of Arlene's murder but only after a catalogue of ineptitude.
It was left to television documentary makers to put on public record the murderous past of Robert Howard and his history of sex attacks on teenage girls. Incomprehen-sibly the trial jury in Belfast had been kept totally ignorant of most of these facts.
Howard's earlier conviction for the murder of 14-year-old Hannah Williams had been secured after "similar fact evidence" had been presented to the court. This had included evidence provided by the Arkinson family and another young female victim. The Tyrone victim had survived by jumping from a second floor window after she was kidnapped, raped and almost strangled by Howard.
The failure to submit "similar fact evidence" during the trial in Belfast has led many to suspect that there may have been those for whom covering up the ineptitude of the RUC and PSNI was of greater concern than delivering justice to the Arkinson family.
UTV's Insight programme, broadcast last week, exposed a catalogue of appalling failures by the criminal justice system in the Six Counties.
Failures that repeatedly put a man described as an "explosive psychopath" who wanted to "dominate teenage girls to the point of killing" back on the streets to further prey on young women from communities in Ireland, Scotland and England.