15 September 2005 Edition
Armagh protest over school bus services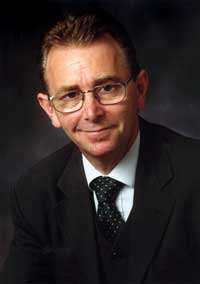 Sinn Féin is supporting a protest over school bus services this Thursday at the Southern Education & Library Board (SELB) offices in Armagh by parents of schoolchildren in Mullaghbawn and other areas.
Sinn Féin Education spokesperson Michael Ferguson called on all elected and non-elected members of the SELB to support the re-instatement of the 2pm school bus services. "Those elected members who do not support the bus service should resign their seats and non-elected members who fail to support this essential school service should not be allowed a veto because however well meaning such lay or professional people may be they remain un-elected and represent no one.
"School transport is one of the foundation stones of an education system and particularly for those who can least afford it or who come from rural, isolated or marginalised communities.
"It is crucial that we defend this service and essential that the government gets real with a real budget to support education and Learning ."