15 September 2005 Edition
ESB strike threat over outsourcing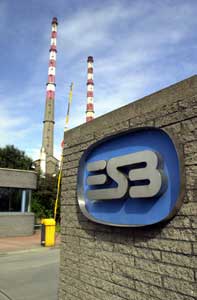 The employment of about 1,700 external contractors by the ESB has forced more than 1,000 staff technicians in ESB Networks to plan for strike action this Monday. The workers, all members of the ATGWU have highlighted the difficulties ESB apprentices are having getting jobs with the company because of the extent to which the company uses outside contractors.
ESB Networks operates the company's state-wide distribution system, including 170,000 transformers and 150,000km of lines and cables. While ESB's refusal to engage with the workers does not mean there is an immediate threat of blackouts from Monday, continued intransigence from management leading to a prolonged strike could lead to disruption of power supplies.
ATGWU official Brendan Ogle acknowledged that not all apprentices should be guaranteed jobs with the company but argued that as ESB apprentices it made sense for them to be employed where and when work was available instead of such work being outsourced to private contractors and denying employment opportunities to young workers.