25 August 2005 Edition
Colombia 3 interviewed by Gardaí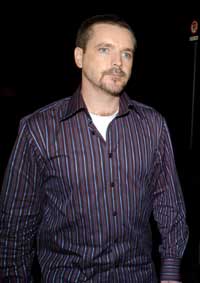 The Colombia 3 — Martin McAuley, Niall Connolly and Jim Monaghan presented themselves to Gardaí in Dublin last week.
Martin McAuley and Jim Monaghan spent around seven hours voluntarily being interviewed by Gardaí at Terenure and Kilmainham Garda Barracks. They were both released without charge.
Niall Connolly was arrested shortly after arriving at Harcourt Terrace Barracks. He was held for six hours before Gardaí extended his period of detention for a further six hours. He was released at midnight and Gardaí are to send a file to the Director of Public Prosecutions (DPP) for consideration as to whether any charges should be preferred in relation, it is believed, to possible passport offences.
Despite early calls from predictable quarters for the three men to be extradited to Colombia or imprisoned in Ireland, it is clear that there is no legal or just basis for doing this.
When it publicly emerged that the Colombia 3 had returned to Ireland earlier this month, Fine Gael leader Enda Kenny and PD leader Mary Harney were the first to call for the men's imprisonment. This was despite the fact that the men had already served sentences in Colombia for passport offences and were initially found not guilty of all the most serious charges against them.
Extradited
Harney, in her role as acting Minister for Justice and other vindictive political voices had earlier mooted the possibility of the three being extradited back to the human rights nightmare that is Colombia, despite there being no extradition treaty between the two countries. Some media outlets including the Sunday Tribune, through its Political Editor Stephen Collins followed suit.
However, political and media commentators who had previously called for the Colombia 3 to be interviewed by the Garda, completely changed their tune when the men presented themselves for that very purpose last week and decried the development as a "media stunt".
Meanwhile, the Director of the Irish Council for Civil Liberties, Aisling Reidy, has criticised Justice Minister Michael McDowell's reaction to events. She said that the Minister's apparent "anger and frustration" in his reaction to developments coupled with his "orders" to the Garda Commissioner to produce a report on the men "gives rise to the perception that McDowell may be using his power to interfere with an investigation under the guise of holding Gardaí to account". Fianna Fáil TD Jim Glennon also criticised the extent of McDowell's involvement in the matter.
In a separate development Sinn Féin TD and observer to the trial of the Colombia 3, Seán Crowe, this week accused the Colombian Vice President of pedalling "the same lies" against McAuley, Connolly and Monaghan that were "rubbished in the original trial". The Dublin Southwest TD made his comments after the Colombian Vice President conducted a series of interviews with sections of the Irish media in London.
Crowe said: "That it took a secret tribunal to overturn that verdict says a lot more about due process and the lack of respect for human rights in Colombia than it does about the men. This after all is a country which has been slammed by Amnesty International and the UN for its human rights abuses.
"Vice President Santos' comments mirror the disgraceful political interference and comments made by senior establishment figures and military personnel in advance of the trial of the men in Colombia. Comments which were extremely prejudicial and if made in this country would have rightly resulted in a mistrial.
"Sinn Féin reiterates our view that the men should be left alone and allowed to get on with their lives with their families. It has been a particularly tough ordeal for the families of the men which they need time to get over."