25 August 2005 Edition
Workers in struggle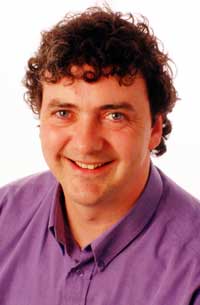 Donegal devastated
With jobless levels five times the national average and over 6,000 jobs lost since 1998, the announcement by US pharmaceutical company Hospira on Tuesday 23 August that it is to close its Donegal Town plant in 18 months with a loss of 560 jobs has devastated the county of Donegal.
The company is moving the Donegal operations to Latin America to take advantage of cheap labour, blaming the high cost of manufacturing in Ireland. Less than three weeks ago however, Hospira reported an increased net profit of just under $90 million for the second quarter of 2005.
SIPTU Donegal Branch Secretary Seán Reilly admitted that: "There was no expectation whatsoever that management was planning such a move. The workers are devastated." Reilly went on to say that SIPTU will be meeting with management and its members over the coming days to discuss the matter in detail.
Local Sinn Féin Councillor Thomas Pringle launched a furious assault on the Government's role in attracting investment to Donegal. "The closure is an indictment of successive governments' attitude to Donegal," said Pringle. "Sinn Féin has constantly raised the lack of industrial development in the West and South of the County and called for all sectors to work together in drawing up and implementing an Action Plan. Hospira was the last IDA backed development in this area and that was 25 years ago. Nothing since."
"No doubt," continued Pringle, "this Government will set up a Task Force similar to the previous ones where in a couple of years the results will be the same, zero jobs, zero investment".
Over the last three decades the manufacturing sector in the 26 Counties has been devastated. In 1980 25% of the state's workforce was employed in the manufacturing sector. This has now been halved and stands at approximately 12% and the government has done little to encourage an indigenous manufacturing base or to provide new employment in those areas, many of them rural, where foreign manufacturing was based.
International Unions target Wal-Mart
Union leaders representing 15.5 million workers meeting in Switzerland this week as members of the 900 union strong Union Network International have announced a co-ordinated campaign to unionise Walmart workers across continents.
Wal-mart, the world's largest retailer, has 1.6 million employees and over the years has been a global leader in union-busting and other anti-union practices. With the exception of China, where it was a requirement of being allowed to open stores in the country, none of the corporation's other 1,569 stores are unionised.
"Wal-Mart and other companies are saying that they have to lower wages and cut benefits to be able to compete in the 21st Century," said Alan Spaulding of the United Food and Commercial Workers' Union in the US. "We are determined to stop that race to the bottom."
Wal-mart has no operations in the 26 Counties but owns UK retailer Asda, who recently announced plans to open 12 stores in the Six Counties.
Support SIPTU Merck campaign
Workers in Gerard Laboratories in North Dublin are continuing to seek support in their campaign to have their union recognised. Gerard Labs is owned by German pharmaceutical company Merck KGaA, which boasts on its corporate website that 81% of its workers are represented by unions and recorded profits in 2003 of more than €12 million.
Despite this, the plant's Managing Director Dave Cooper refuses to acknowledge correspondence from SIPTU and the company's international headquarters has similarly refused to engage in discussions.
For more information or to support the workers in Gerard Labs log on to http://www.merckunion.org/ or email [email protected]