10 February 2005 Edition
Upsurge in loyalist activity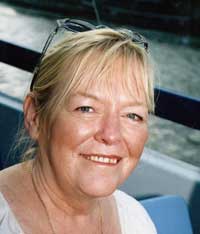 In a series of attacks over the weekend, loyalist thugs attacked the homes of nationalist families in North and West Belfast.
In an attack on a house on Mill Road, on the outskirts of the Bawnmore estate in North Belfast, loyalists smashed in the front window of a nationalist couple's home at around 6am on Sunday 6 February.
According to neighbours, a man got out of a car, which had its registration number blocked out, and repeatedly smashed a breeze block against the reinforced living room window of the house.
The woman occupant said the sectarian attack was the sixth in a number of years. "The PSNI are aware of this information but there is little chance of arrests," she said. "The row of houses where I live has been targeted at least ten times in the past three years and no one has ever been caught."
Newtownabbey Sinn Féin Councillor Briege Meehan said she was in no doubt that the UDA were behind the sectarian attack.
In a second attack, nationalist homes on the Blacks Road in West Belfast were targeted by loyalist stone throwers, who smashed a number of windows.
Meanwhile, two schoolboys walking home were beaten by a man armed with an iron bar in Armagh City on Saturday night 5 February. The boys said their attacker shouted sectarian abuse during the assault on the Newry Road.
Both were treated in hospital for head and arm injuries, one of them receiving four staples and a number of stitches to a head wound.