25 November 2004 Edition
Nestlé and Kraft plan Fairtrade hijack
BY ROBBIE SMYTH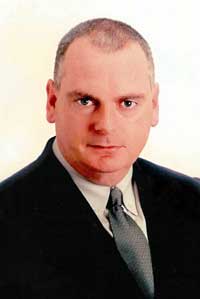 The bandwagon is leaving town. The free trade lobbyists have realised that we consumers like fair trade products more, so Nestlé and Kraft, two of the world's larger food and particularly coffee producers, are in a race to introduce 'fair-trade' coffee brands into Europe and North America.
It all sounds great; big business learns to be more caring from its concerned consumers, but not so. It seems that Kraft, which gave us not just Philadelphia light but also Philadelphia extra light, is now trying for fairtrade light with its new coffee brand, Kenco Sustainable.
Both Kraft, which produces the Kenco, Maxwell House and Carte Noir range of coffee brands, and Nestlé, are seeking to crack the fair trade market without actually delivering on fair trade principles.
The two food giants have bypassed the international Fairtrade Labelling Organisation (FLO), which provides the fair trade certification and labelling found on an increasing number of consumer products, particularly coffees and teas.
Instead, they are to get a certification from the US-based Rainforest Alliance. The crucial difference in the two certifications is that the coffee producers used by Kraft and Nestlé get paid less than fair trade growers.
Currently, fair trade growers are paid $1.21 per pound of coffee beans, compared to an open market price of 65 cents. Kraft and Nestle propose paying growers only 20% above the open market rate.
"Cynical" and "jumping on the fairtrade bandwagon" was how Sinn Féin Councillor Cionnaith Ó Súilleabháin described the plans. He said: "We need a fairtrade agreement that treats food growers and workers with dignity and respect, allowing them to have a better standard of living."
Fairtrade was set up 12 years ago by international charities; it has a forum every three years which elects directors and reviews the organisation's work and practices.
The $1.21 paid per pound of coffee is the result of this certification and evaluation process, where the Fairtrade organisation tries to determine what they call the Cost of Sustainable Production (CoP), and Cost of Sustainable Living (CoL).
The Fairtrade organisation demands that "a Fairtrade minimum price at least covers the CoP and CoL. On top of that price, FLO establishes a premium, which has to be invested in social, economic or environmental projects of improvement, decided upon democratically within the organisation."
Nestlé and Kraft are set to try to capitalise on the good work done by Fairtrade, without fulfiling the CoP and CoL commitments. For now, watch your shop shelf and make sure the fairtrade products you buy have authentic certification.
But the Fairtrade work does not end there. Clonakilty, where Cionnaith is a councillor, has become a fairtrade town and other towns can follow suit. The process is, according to Cionnaith, "challenging but rewarding".
More information can be found at clonakilty.ie/fair-trade or at fairtrade.ie and the Fairtrade Labelling Organisation (FLO) can be found at fairtrade.net.
How to become a Fairtrade Town
To become a Fairtrade Town (or any other populated area), five goals must be met:
(1) The local council must pass a resolution supporting Fairtrade, and serve Fairtrade coffee and tea at its meetings and in offices and canteens.
(2) A range of Fairtrade products must be readily available in the area's shops and served in local cafés and catering establishments (targets are set in relation to population)
(3) Fairtrade products must be used by a number of local workplaces (estate agents, hairdressers, etc) and community organisations (churches, schools etc)
(4) The council must attract popular support for the campaign.
(5) A local Fairtrade steering group must be convened to ensure continued commitment to Fairtrade Town status.