25 November 2004 Edition
UDA attack pensioner's home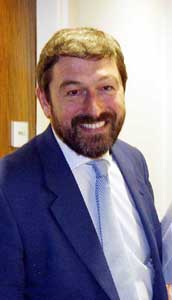 A nationalist pensioner is being treated in hospital after her Coleraine, County Derry, home was attacked by members of the UDA on Tuesday 23 November.
The gang responsible for the attack on the pensioner had earlier threatened her three grandsons, warning them to leave the area.
The masked men, armed with baseball threats, forced their way into the house in the Harpers Hill area of Coleraine and forced her three grandsons to lie on the floor before smashing up the woman's home.
Sinn Féin Councillor Billy Leonard described the attack as grotesque. The incident is the latest in the line of intimidation against this family by the UDA, he said.
"This family and particularly the elderly lady, who is waiting on an operation to have an artificial limb fitted, should not have been subject to this grotesque ordeal. Yet again the UDA in Coleraine have shown themselves as incapable of accepting nationalists and republicans in this area."