21 October 2004 Edition
PSNI use CS Spray in Derry again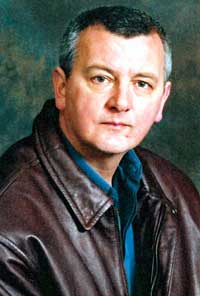 ot on the agenda," said Fleming. "The fact of the matter is that the SDLP voted for another weapon that the PSNI are misusing against the nationalist community and they are powerless to hold the PSNI to account over its use."
Saturday's incident arose after disturbances in Waterloo Place and the Victoria Market in Derry City centre, where youths leaving a nightclub became embroiled in fighting.
A Sinn Féin spokesperson said the use of CS Spray in Derry is becoming more and more frequent, with the PSNI using the weapon as a weapon of first choice rather than what the Policing Board says is supposed to be a weapon of last resort
It has also been disclosed that the Police Ombudsman's Office is currently investigating five incidents concerning the use of CS Spray in the city over the past number of months.