21 October 2004 Edition
Paul Butler questions PSNI silence over weapons find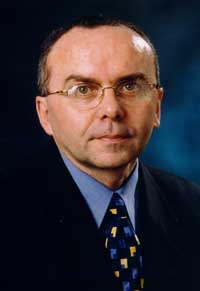 Lisburn Sinn Féin Councillor Paul Butler is to write to the Police Ombudsman's Office asking it to investigate an attempt by the PSNI to cover up a gun and ammunition find close to a Sinn Féin office on the Stewartstown Road in Belfast.
Butler accused the PSNI of "remaining silent until challenged about the discovery".
The PSNI have since confirmed that a gun and ammunition were found.
Around midday on Wednesday 13 October, members of the PSNI and a bomb disposal team arrived at the back of a garage close to the Sinn Féin office, Mairéad Farrell House, and removed a weapon and ammunition.
Speaking to An Phoblacht, Butler said that only for the fact that local people saw the PSNI with the pistol and witnessed them removing ammunition from the gun at the scene, the issue would not have come to light.
"With the UDA threatening to continue their sectarian attacks against the Catholic population, it raises questions as to why the PSNI did not inform us of the find until they were challenged to come clean," he said.
"This find may be linked to a potential unionist paramilitary attack on local people or one of our councillors, who have been on the receiving end of numerous attacks in the past".
The Sinn Féin rep also revealed that most of the party activists based in Mairéad Farrell House had been informed, at one time or another over recent years, that their details were in the hands of loyalists and they were under direct threat.
Butler is now calling on the PSNI to release the forensic history of the weapon and to declare if it has been used previously.