9 August 2017
Troops Out Movement was target of secret police spy unit at New Scotland Yard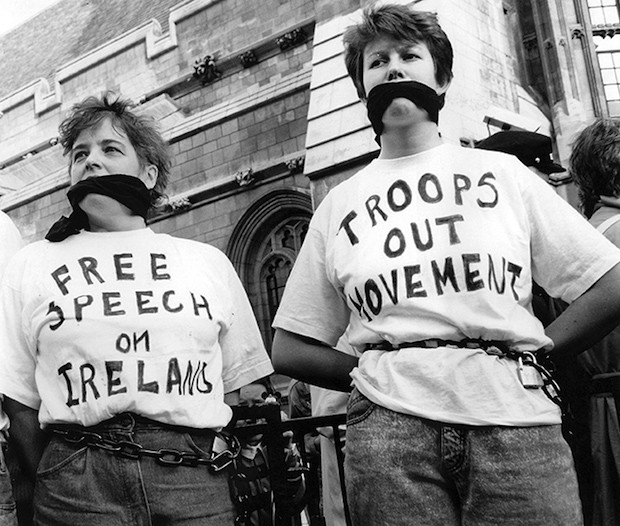 The Irish Government has stonewalled attempts by Sinn Féin MEP Lynn Boylan to have the Inquiry's remit extended to British police operations in Ireland or investigated by authorities here
A PUBLIC INQUIRY into undercover police operations in England and Wales has revealed that one of the targets of a secret spy unit run directly from New Scotland Yard was the Troops Out Movement.
TOM campaigns for British withdrawal from Ireland and self-determination for the Irish people.
More than 1,000 groups have been spied on by at least 144 undercover police officers in Britain's political secret police units since 1968, the judge-led Undercover Policing Inquiry has confirmed.

COPS, the Campaign Opposing Police Surveillance, says:
"This startling figure was first published in September 2016 in the second edition of Blacklisted: The Secret War Between Big Business and Union Activists.
"The new official confirmation came from the Inquiry in reply to questions asked by lawyers acting for around 200 significantly targeted people who have been granted core participant status at the Inquiry."
The Undercover Policing Inquiry was ordered by then Home Secretary Theresa May in 2015 after serious allegations by Channel 4 and the Guardian newspaper against undercover officers' activities and behaviour while spying on legal campaign and direct action groups.
"The Inquiry's purpose is to investigate and report on undercover police operations conducted by English and Welsh police forces in England and Wales since 1968," its official website says.
It continues:
"The work of the Inquiry ranges across the full scope of undercover policing work and will look at the work of the Special Demonstration Squad, the National Public Order Intelligence Unit and police forces across England and Wales.
"The Inquiry will also examine whether people may have been wrongly convicted in cases involving undercover police officers and refer any such cases to a separate panel for consideration."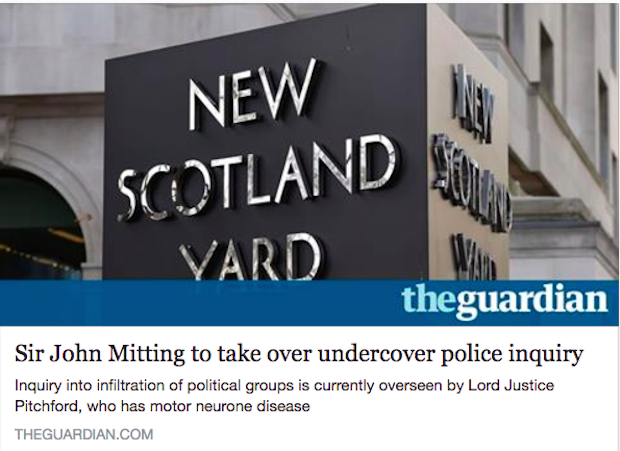 Writing in the Guardian, reporter Rob Evans says that an undercover police officer who operated under the fictitious name of "Rick Gibson" became "a leading member" of the south-east London branch of the Troops Out Movement.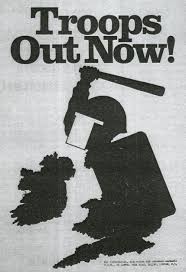 His deployment was cut short after activists from the Big Flame socialist group became suspicious.
"They confronted him after discovering a death certificate that appeared to show he had died as a young child.
"Gibson, who has since died, claimed he was wanted by police and had used the false identity to escape arrest. He disappeared shortly afterwards, leaving the activists sceptical but unable to prove conclusively that he was an agent of the state."
The use of dead children's identities was commonly used by undercover officers to develop their false identities, the Guardian journalist added.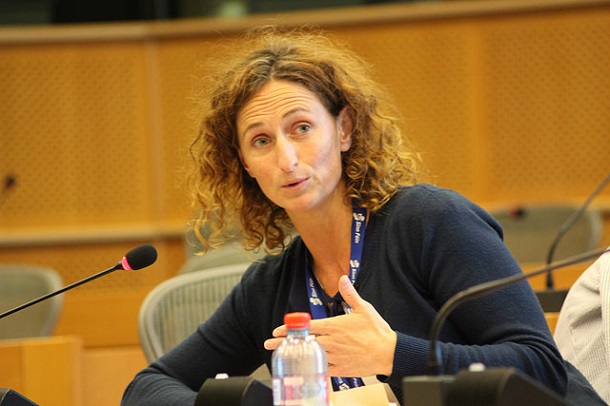 ● MEP Lynn Boylan – Wants inquiry into British police spies in Mayo, Belfast and Clare
The Irish Government has stonewalled attempts by Sinn Féin MEP Lynn Boylan to have the Inquiry's remit extended to British police operations in Ireland. 
This is despite clear evidence that London Metropolitan Police officer Mark Kennedy, a member of the National Public Order Intelligence Unit, was active in Belfast and Mayo and possibly County Clare.
The Irish Times reported that the undercover police officer "offered advice to those involved on how to organise protests during a workshop in north Mayo in March 2006".
Kennedy spent seven years, from 2003 to 2010, infiltrating environmental campaign groups engaged in direct protest action against nuclear power stations and other environmentally-dangerous projects.
Some of those who were charged and brought to trial as a result of these activities gave evidence that the police spy was an agent provocateur, facilitating, organising and instigating unlawful actions, not simply monitoring them.
Kennedy's National Public Order Intelligence Unit was reported in 2011 to number up to 70 officers and had its own budget of almost £6million.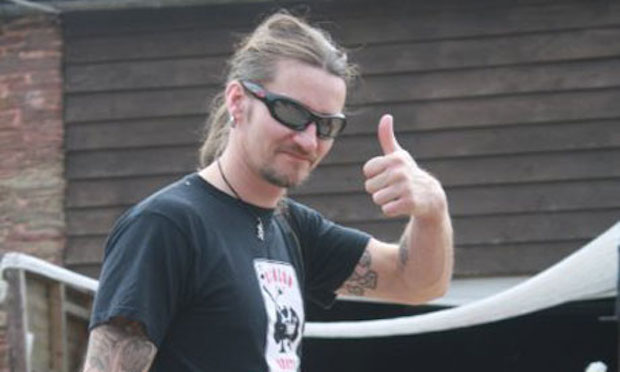 ● Police spy Mark Kennedy was at the Ballinaboy terminal in County Mayo and involved in the Shell to Sea protests about the Corrib gas pipeline
The Campaign Opposing Police Surveillance (COPS) says it isn't clear many more than 1,000 groups have been spied but the revelation of the figure indicates that the Inquiry has a list.
"It is imperative that this list is published. Unlike releasing an officer's real name, there can be no assertion that telling us the names of an infiltrated group would endanger those being identified."
COPS adds:
"A mere 20 officers have been exposed so far out of a total of at least 144. Even with this fraction of the truth, we have already learned of 50 miscarriages of justice, dozens of women being sexually abused, dozens of families whose dead child's identity was stolen.
"How much more is still being kept secret?
"We need all the cover-names of the officers for the same reasons that we need the names of the groups. The majority of core participants have made this clear. Whether the Inquiry complies is the crucial test of whether it will be worth anything at all."
The Campaign Opposing Police Surveillance exists to help co-ordinate, publicise and support the quest for justice for people affected by political undercover police spying and to ensure such abuses do not continue, the organisation says.

● See also from October 2016: British police spy at Shell to Sea in Mayo – MEP wants Justice Minister to get answers from counterpart