2 November 2015 Edition
Jailed Irish teen's case taken to European Parliament
Ibrahim Halawa – Amnesty 'Prisoner of Conscience' facing death penalty in Egypt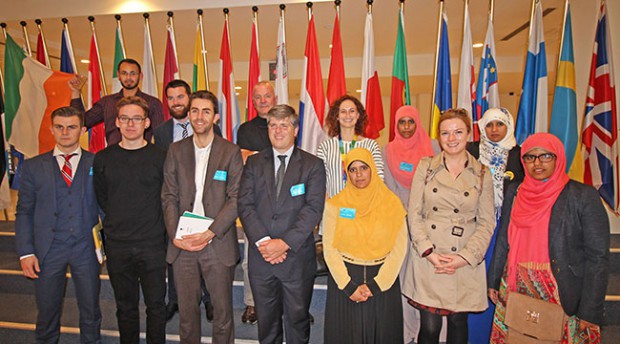 Human rights organisations and legal representatives were united in their description of the mass trials taking place in Egypt as little more than a farce
THE CASE of Irish teenager Ibrahim Halawa – imprisoned in Egypt awaiting trial for more than two years and facing the death penalty – was brought before the European Parliament in Brussels in October.
The teenager was arrested for taking part in protests in Cairo while in Egypt visiting family members. The protests were in opposition to the overthrow of the legitimately-elected Government by the Egyptian Army. He is facing a mass trial with more than 400 other prisoners but the trial has been repeatedly postponed. 
Amnesty International has declared Halawa a 'Prisoner of Conscience' who has been detained "solely for peacefully exercising his right to freedom of expression and assembly".
Ibrahim's four sisters – Omaima, Fatima, Somaia and Khadija– along with his former teacher, Codie Preston, legal team, human rights activists and friends took part in the delegation organised by Dublin MEP Lynn Boylan which met Irish and European MEPs at the Brussels Parliament.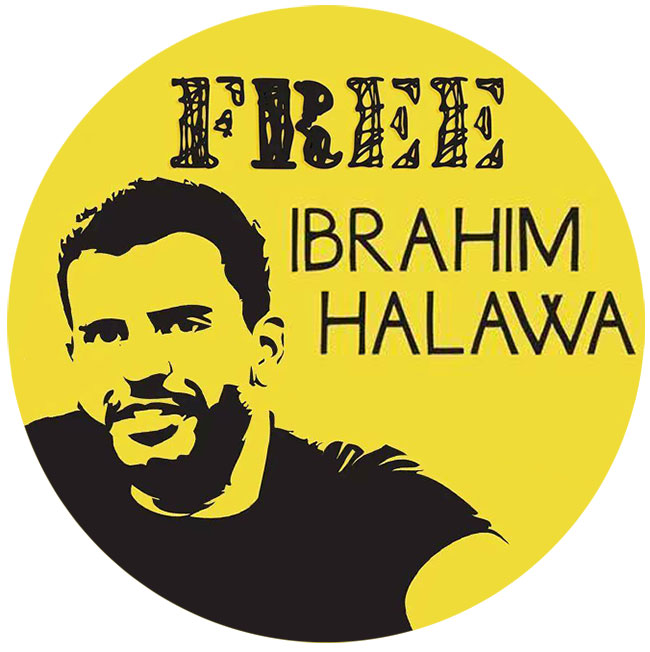 Addressing Irish MEPs from all groupings, Ibrahim's sister Somaia held up a handwritten letter from her brother smuggled out of jail:
"This is our communication with Ibrahim. He smuggles letters to my mum through the wire barrier during visits. The Irish Government keeps coming out and talking about his welfare. Well, I'm sorry, he is being destroyed mentally and physically day by day," she said.
Calling on the Irish Government to do more, Somaia continued:
"The more pressure the Irish Government puts on the Egyptian Government the more it will lead to a positive result and hopefully Ibrahim back home."
Human rights organisations and legal representatives were united in their description of the mass trials taking place in Egypt as little more than a farce – and in their criticism of the failure of the Irish Department of Foreign Affairs to place adequate pressure on the Egyptian Government to release this young Irish citizen.
Legal representative Darragh Mackin of KRW Law was also critical of the lack of direct communication from the Irish Government with the Halawa family. He said there is a sheer lack of criminal justice or fair trials in Egypt and therefore it was time for the Irish Government to intervene:
"There is absolutely no evidence against Ibrahim. It is of great concern to us that he would be faced with such a serious penalty in a situation where there is no evidence. It is only in the most exceptional case where lawyers would appeal to a government to intervene in another jurisdiction."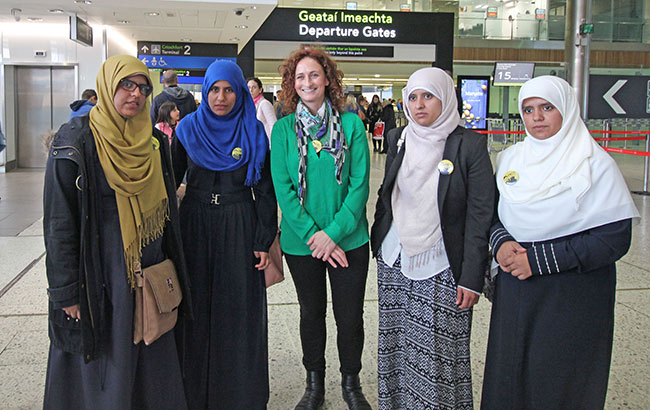 • Lynn Boylan MEP and the four Halawa sisters prepare to leave from Dublin Airport
Mohamed Soltan, who went on hunger strike following his arrest in Egypt, outlined the horrific conditions in Egyptian prisons and the torture and human rights abuses, including mental and physical torture, by the state's security forces.
Irish MEP Martina Anderson said she believes the attitude from the Irish Government would be a lot different and more urgent if the Irish citizen facing the death penalty was named Peadar or Mícheál.
Chris Ward, who represented Australian journalist Peter Greste of the Al Jazeera news organisation who was imprisoned in Egypt, said diplomatic pressure from Australia was key in securing the reporter's release. He warned that, in Ibrahim's case, waiting for a conviction at a mass trial before acting is fraught with risk.
Speaking on her return to Ireland, Lynn Boylan MEP called on all Irish parties to work together on securing the Firhouse teenager's release. "This is not a political football. This is literally a matter of Ibrahim's life. Mohamed Soltan is living proof that intervention from government has positive results and I will continue to pursue this case until we get Ibrahim home. I once again ask the Irish Government to engage with those who want to help."