1 April 2015 Edition
Jamaican beats and Irish soul
Music Review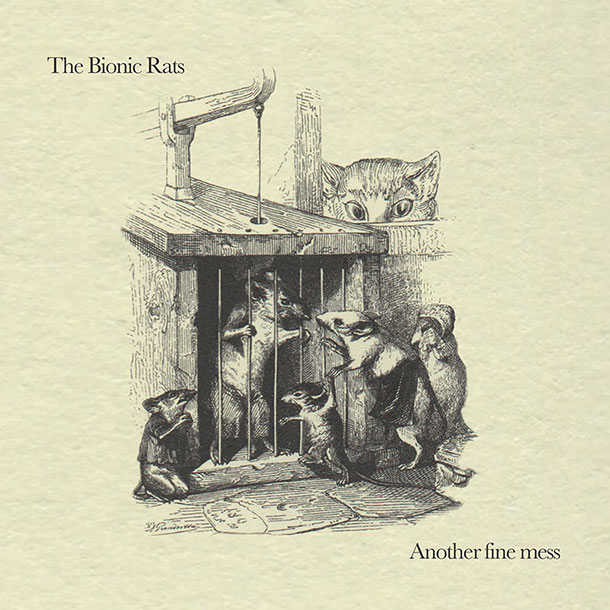 'An eclectic mix of political and social songs and insanely catchy ska tunes'
Another Fine Mess
The Bionic Rats' third album, is out on digital download
DUBLIN'S favourite ska and reggae stalwarts are back with their third album, Another Fine Mess. An eclectic mix of  political and social songs and insanely catchy ska tunes, this is a top-drawer offering from a band who deserve to be on more people's radar.
The ubiquitous mixture of Irish wit and phraseology, frontman Derek Clabby's Dublin accent and Jamaican rhythms gives the Rats a truly unique sound.
This unlikely Irish slant on Jamaican music is something Clabby references in the opening track Red, Gold and Green with the lines: "I'm not Jamaican; Dublin born and bred, I don't wanna be a natty dread; I'm not a Rastaman and I have no God; I am what I am, I am".
Stand-out tracks include Keyboard Warriors, which launches a scathing attack on those who criticise and sneer at activists and protesters from the safety of their computer screens, or as the Rats put it: "Calling for a revolution while you occupy your living room."
Bored to Tears and No Bottles, No Milk are infectiously catchy summer ska with a smattering of Irish wit that will have you humming them all the day.
On a more serious side, Distant Drums focuses on the ramping-up of aggressive rhetoric between nations in recent years, noting that "world leaders are flexing their muscles".
Another Fine Mess is the Rats' strongest offering yet. It's available for digital download from thebionicrats.bandcamp.com and it'll be five euro well spent.
You can also catch them live every week in Dublin in The Turk's Head on a Friday night and The Foggy Dew each Sunday night.