2 February 2015 Edition
Ballymurphy Massacre torture case for the Court of Appeal

Terry Laverty was detained, stripped, beaten, and made to run barefoot over broken glass and through a gauntlet of British Army soldiers who beat him
A MAN TORTURED during the Ballymurphy Massacre and who was subsequently convicted of riotous behaviour is to have his conviction referred back to the courts by the Criminal Case Review Commission (CCRC).
Terry Laverty, and his brother John, were caught up in an attack on their local area by the British Army's Parachute Regiment in what has become known as the Ballymurphy Massacre, 9 to 11 August 1971.
The incident claimed 11 lives, including Terry's brother John. Many others were injured.
Terry Laverty was detained, stripped, beaten, and made to run barefoot over broken glass and through a gauntlet of British Army soldiers who beat him. One soldier told Terry he'd 'already killed one Irish bastard and that another wouldn't matter'. This same soldier put his gun to Terry's head and pulled the trigger (unknown to Terry, the safety catch was on).
Terry was taken to Girdwood Barracks and held for 56 hours were he was further tortured.
He was then charged with riotous behaviour and brought directly to court in a forced state of undress and with glass still in his bloodied feet, unaware that his brother John had been murdered only yards from where he was assaulted.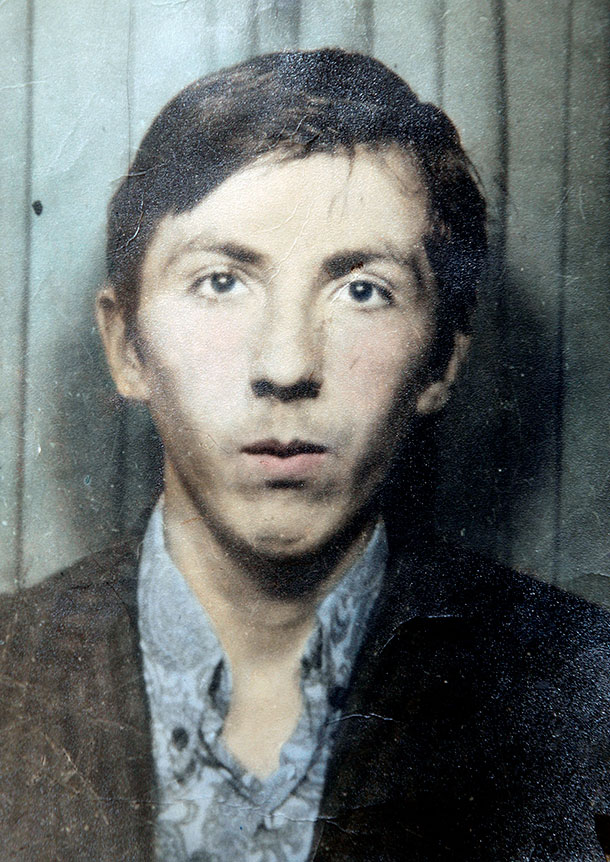 • John Laverty
In a statement, released through Relatives for Justice and solicitors KRW Law, Terry Laverty said:
"My brother John was murdered. I owe it to my family and my brother's memory to ensure that the lies are challenged and the truth is officially told about what really happened over those three days in August 1971. I believe that the soldier who made reference to killing 'one Irish bastard' was the same soldier who killed my brother John.
"My parents went to their grave without the truth being officially acknowledged and told. They had to live with the loss of their son John, and the official lies.."
Relatives for Justice Deputy Director Andrée Murphy said:
"This is an important step forward in addressing an egregious violation that by any standard constitutes a war crime.
"There will be many others who were also subjected to such torture and hopefully the courage of Terry will give them hope to come forward."