30 April 2012 Edition
GUE/NGL – Another Europe is possible
European Parliament votes for EU/US air passenger data transfer pact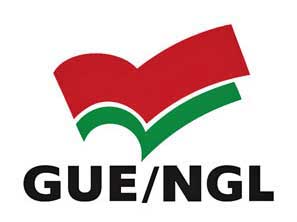 The rules require airlines to offer the US Department of Homeland Security privileged access to their systems to retrieve the data they want
IT WAS A DARK DAY for civil liberties on Wednesday 18 April in Strasbourg as the European Parliament voted for an EU/US air passenger data transfer agreement.
Speaking after the vote, German MEP Cornelia Ernst said that in agreeing to unnecessary data retention as part of the Passenger Name Record (PNR) agreement, MEPs missed an opportunity to stand up for the privacy of European citizens.
The EU and the US have been debating PNR transfers for almost a decade after Washington said it wanted access to passenger details following the 9/11 attacks. Nineteen pieces of data — including name, address and credit card details — were included in the scope of the final deal.
The European United Left/Nordic Green Left (GUE/NGL) Group in the European Parliament opposes the bulk gathering of personal data as there is no evidence that collecting this kind of information about passengers is necessary or proportionate to tackle terrorism and serious crime. In addition, there is a significant lack of review, judicial oversight and democratic control in what happens to the transferred data.
As a result of MEPs' pressure, the conditions for data use tightened and pressure was maintained on the Commission during the talks with their American counterparts. The rules, however, are still too weak.
The Left argued that the method of choice for transferring data should be 'push' — the data should be sent to the US authorities. But the agreement also allows for the 'pull' method to be used in cases of emergency. 'Pull' means that the Americans get their own log-in to the systems to retrieve the data they want. The rules therefore require airlines to offer the US Department of Homeland Security privileged access to their systems.
Earlier, Home Affairs Commissioner Cecilia Malmström (a former liberal MEP) conceded that the deal was "not 100% perfect".
GUE/NGL MEPs held a protest before the vote in parliament where they called for the draft EU/US agreement to be sent to the European Court of Justice for an opinion on its compatibility with EU data protection legislation. This request was also voted down.