17 September 2009 Edition
Wexford hospital protest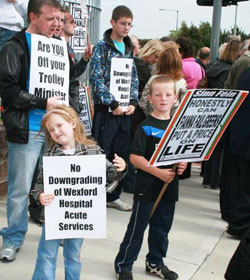 A CROWD of over 200 held a protest against downgrading of services at Wexford General Hospital on Saturday, 5 September.  This was the second such protest in recently.
Sinn Féin Cllr. Anthony Kelly was the main speaker.
Sinn Féin has called on all parties to join together to support the people of Wexford on the hospital issue. Further rallies are planned.