17 September 2009 Edition
Sympathy and solidarity on death of Juan Almeida Bosque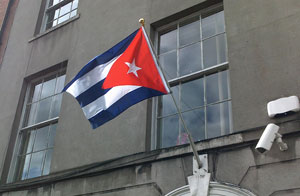 Sinn FÉIN wishes to extend deepest sympathies to the family, friends and compatriots of comandante Juan Almeida Bosque, Vice-President of the Council of State of Ministers in the Cuban Government who died on Friday, 11 September.
Comandante Almeida represents the consistency, conviction and bravery of the Cuban Revolution to many people throughout the world.
Sinn Féin wishes to send a message of solidarity with the Cuban People at this time.