13 March 2008 Edition
Government job options needed for construction workers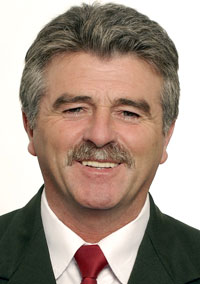 THE Irish Government must start providing employment options for construction workers losing their jobs because of a slow-down in the property market, according to Sinn Féin TD and spokesperson on Enterprise, Trade and Employment Arthur Morgan. He was speaking after reports that employment in the sector has fallen by 10 per cent in the last year.
"These figures come on the foot of last week's Central Statistics Office revelations that unemployment rose sharply in February and is well in excess of last year's unemployment statistics.
"The Government has being denying that there is a slow-down in the construction sector but they can't keep to that line in the face of such incontrovertible evidence. It's now time to start providing options for construction workers."
He said that Sinn Féin wants to see a real investment in upskilling and retraining courses as well as the immediate implementation of the Programme for Government, the infrastructure components of which would provide employment for many construction workers.
It is also time for the Government to invest in an ambitious social housing programme to provide jobs and to help clear the 44,000 families on the social housing waiting list, he said.