2 February 2006 Edition
Picket on Ballyfermot Ferrovial Site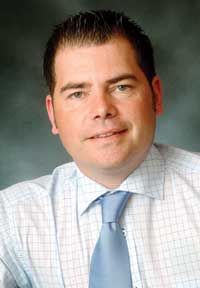 An official picket has been placed on the new Ballyfermot Leisure Complex building site by bricklayers of the BATU union. All 250 workers have observed the picket, including non-BATU members. The dispute relates to employment practices of Ferrovial who are displacing skilled Irish workers in favour of workers from Poland and Mexico due to cheaper labour costs.
A spokesperson for the picketing workers said: "We don't have any problem with foreign workers coming to earn a living here provided they are paid the same rate as Irish workers. Everyone has to have a level playing field and be paid the proper rates. We see foreign workers being exploited, so we don't blame them.
"We blame Ferrovial for trying to undermine our working conditions and rights. They have already rejected a ruling from the Labour Relations Commission on this issue.
Local people in Ballyfermot have also complained that no jobs for locals were offered, a point taken up by local Sinn Féin councillor Tony Smithers. "We support BATU workers on this issue and applaud those who have observed the picket. There needs to be some economic benefit for local communities from the construction of these projects in providing employment for local people with the proper skills, but the problem here is exploitative management and not foreign workers", he said.