29 September 2005 Edition
Mícheál Ó Seighin issues statement to supporters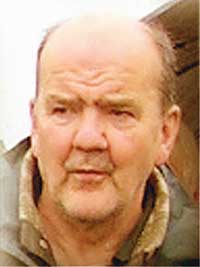 Addressing a Rossport 5 protest outside Leinster House on Wednesday 28 September Sinn Féin President Gerry Adams read out a statement from Mícheál Ó Seighin which he received from the Mayo man earlier that day when he visited him in Cloverhill Prison.
The statement read: "We have no choice. All normal people protect themselves, their families and their communities. We are being kept here by Shell. They are the only ones who can lift the injunction. We cannot agree not to protect our families or our communities. We cannot agree to anything that will make us less than citizens. We want to thank everyone who has supported us."
Adams also encouraged people to send cards to Cloverhill Prison and said that Ó Seighin on behalf of himself and the other four men had also appealed to people to turn out on Saturday for the National Rally which the prisoner said was "about ensuring that Shell kicks their who;e project to sea and processes offshore."