30 September 2012 Edition
An Phoblacht Magazine
AN PHOBLACHT MAGAZINE:
Don't miss your chance to get the second edition of the 2019 magazine, published to coincide with Easter Week
This special edition which focuses on Irish Unity, features articles by Pearse Doherty, Dr Thomas Paul and Martina Anderson.
Pearse sets out the argument for an United Ireland Economy whilst Pat Sheehan makes the case for a universally free all-island health service.
Other articles include, 'Ceist teanga in Éirinn Aontaithe', 'Getting to a new Ireland' and 'Ireland 1918-22: The people's revolution'.
30 September 2012
'A SUDDEN and striking realisation.' That's the definition of an epiphany. Which is precisely what happened as I was giving two friends a lift down the Falls Road within days of the Hillsborough disaster report being published. Free article
30 September 2012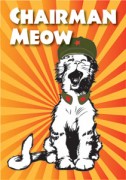 Abu Dhabi Doo!
IN THESE tough times under a Fine Gael government — when you can't afford a holiday or basic necessities — take comfort in the knowledge that your money is being put to good use by letting others get away on a much-needed break.
Fine Gael bootboy Phil Hogan might be putting the screws on local councils but that isn't stopping Wicklow Fine Gael Councillor... Free article