2 March 2012 Edition
Reject 'fracking'
says Canadian activist Jessica Ernst, biologist and environmental expert 30 years working as an environmental consultant for the oil and gas industry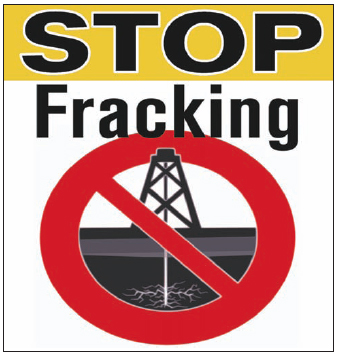 'Tamboran have claimed no chemicals will be used in this process. I have worked in the industry 30 years and what I do know is that it is impossible to frack without drilling a well.'
AS THE DEBATE on the controversial oil and gas exploration technique hydraulic fracturing (known as 'fracking'), heats up, the newly-formed Good Energies Alliance Ireland (GEAI) has urged communities across the island to oppose the practice.
Fracking is a process of extract•ing gas from deep underground by pumping thousands of gallons of water mixed with rock-dissolving chemicals into the ground to break up the rock and allow trapped gas to move towards the surface, where it can be extracted. There are pro•posals to use this method in Fermanagh, Sligo, Leitrim and Roscommon.
One of those speaking out against fracking is Canadian activist Jessica Ernst, a biologist and environmental expert with almost 30 years of experience working as an environmental consultant for the oil and gas industry. She recently launched a multi-million-dollar lawsuit against Encana Resources for contamination of her property and drinking water due to nearby fracking operations.
Speaking to An Phoblacht in Dublin, Jessica said the water supplies in her area of Rosebud, Alberta, Canada, had been poisoned by the process and she now has to trek almost an hour away to gain access to fresh, uncontaminated water.
"In my community, Encana fractured directly into our drinking water supply more than once.
"The regulators don't like to admit they did this but they did. My water began causing painful caustic burns on skin and irritation to eyes. We didn't know what was happening because they were still telling us that there was no fracking happening in our community."
In recent interviews with the Irish media, gas exploration company Tomboran CEO Richard Moorman has claimed that no chemicals would be used in the proposed fracking operations in the north-west; Ernst argues that this is simply wrong.
"Tamboran have claimed no chemicals will be used in this process. I have worked in the industry 30 years and what I do know is that it is impossible to frack without drilling a well. Drilling and servicing a well requires dozens of toxic chemicals. The other issue is the flowback and waste. Even if they've drilled with nothing toxic, unconventional oil and gas drilling brings up a huge amount of natural toxins from impermeable layers including radioactive materials and heavy metals such as chromium, mercury and natural hydrocarbons."
She also says that local farm produce has been contaminated: by waste products picked up by the wind and blown onto surrounding farms while the areas also suffer from severe air and noise pollution.
* Jessica Ernst and campaigners from GEAI also met with Sinn Féin representatives Michael Colreavy TD and Phil Flanagan MLA, along with other Oireachtas members, on 20 February in Leinster House to discuss the issue of fracking and its effects on the environment.