25 September 2010
Witch Watch: Where is Christine O'Donnell's Irish connection?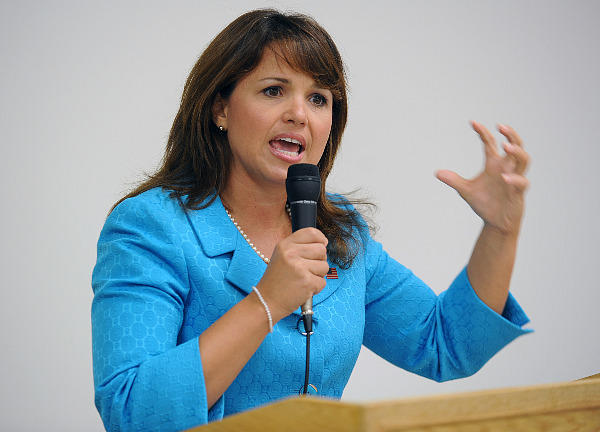 THREE critical things about would-be Delaware senator, Tea Party activist and Christian conservative Christine O'Donnell – hailed in the United States as another Sarah Palin – merit comment this week.
The first is the release by US comedian and cable TV talk show host Bill Maher of a never-before-broadcast 1999 video of O'Donnell telling of how she 'dabbled in witchcraft'. It has received huge media coverage internationally and in Ireland. Even the Irish Independent's Iain O'Doherty's Ispy column gave her some coverage this week.
What they haven't focused on as much is another Maher video from 1998 where O'Donnell was challenged by Eddie Izzard about whether it was ever acceptable to lie. O'Donnell had said it was disrespectful to tell lies.
Izzard countered: "What if someone comes to you in the middle of the Second World War and says, 'Do you have any Jewish people in your house?' and you do have them. That would be a lie. That would be disrespectful to Hitler."
O'Donnell replied: "I believe if I were in that situation, God would provide a way to do the right thing righteously. I believe that."
Finally, how come we haven't yet heard about O'Donnell's Irish connection? It must only be a matter of time, or do you have to be running for President before you discover an Irish ancestor?
An Phoblacht on Twitter

An initiative for dialogue 
for reconciliation 
— — — — — — —
Contributions from key figures in the churches, academia and wider civic society as well as senior republican figures